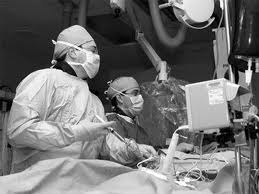 Cardiologists from around the world are attending the three-day heart failure congress in Tehran, which is aimed at sharing experiences and exchanging latest research results regarding ways to prevent hearth failure, which is a on the rise globally.
In this biannual event cardiologists describe aging population, growing incidence of obesity, diabetes and hypertension as the main factors behind the occurrence of heart failure.
Almost 20 million people worldwide are affected by heart failure every year. The annual prevalence rate among adults in developed countries is 2%.
During the last decade, heart failure has developed into a major burden in the Western world, increasingly affecting millions, who suffer a poor quality of life, characterised by debilitating symptoms, frequent hospitalisations and a poor outlook on life.
Doctors believe heart failure should not be considered a specific problem of industrialised developed countries. Rather it is, or will shortly become, a global disease requiring a global response. In nearly all regions of the world heart failure is both common and on the rise.
Despite medical achievements, no one can help you prevent heart failure except you by making a change in your lifestyle from today.