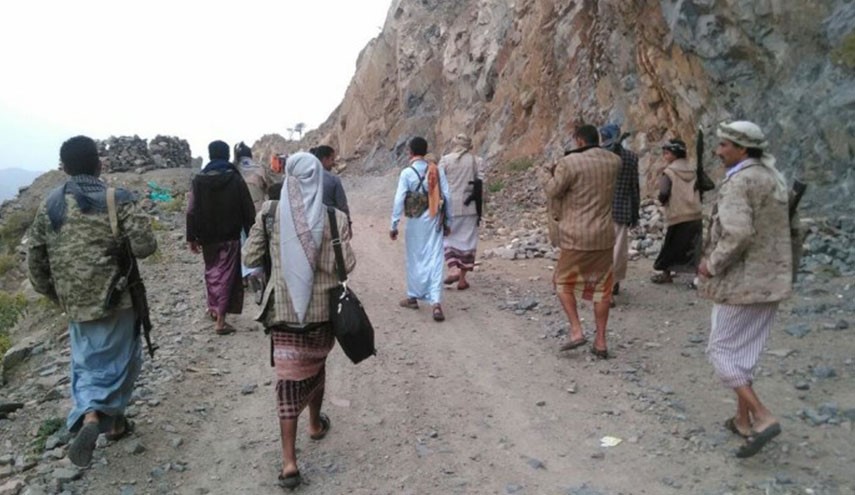 Senior Yemeni popular Forces' commanders supporting Houthi Ansarallah movement and Yemeni Army announced that their forces have taken control of several governmental buildings in the Southern part of Taiz province as other units killed scores of Saudi troops in heavy clashes.
"Many governmental buildings, including governor's office, that were controlled by the terrorists are now under Ansarullah's full control," Senior Ansarullah Commander Hossein al-Houthi told FNA on Wednesday.
The Ansarullah has asked Taiz pro former president's governor to surrender himself because he had cooperated with the terrorist groups.
"The Yemeni forces took control of several military positions in the surrounding areas of the city of Midi near Jizan in Southern Saudi Arabia, killing at least 50 Saudi troops," al-Houthi added.
On Monday, the Yemeni forces tightened their grip on the Western part of Marib province as the Saudi military bases in Jizan province came under their artillery attacks.
Meantime, the Yemeni army's missile units pounded the military sites of the Saudi troops in Jizan province in the kingdom's Southern part.
The pro-Saudi forces also came under attack in al Jawf province. Scores of pro-Saudi forces were killed and wounded in the Yemeni army offensives.