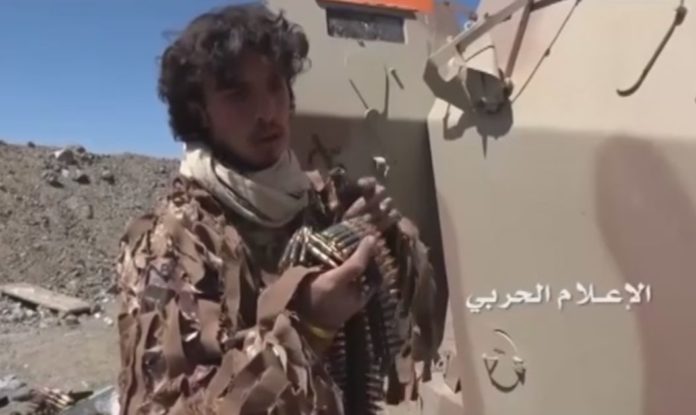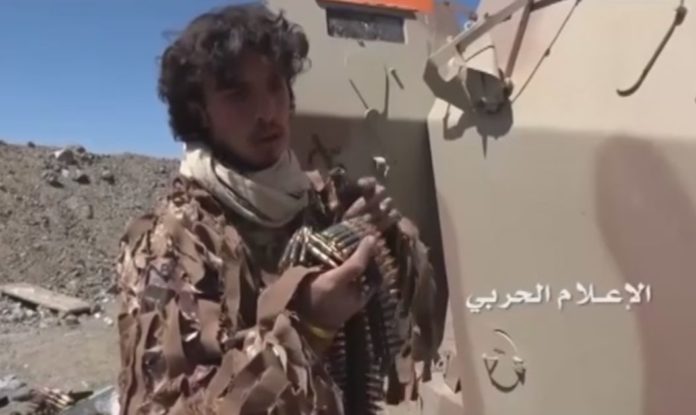 The Yemeni Army and their Houthi allies have captured a strategic point in the Yemeni-Saudi border region after a fierce clash with the Saudi army and border guards.
The footage shows the capture of a military vehicle and ammunition in the al-Zaj position area in Asir region, in southern Saudi Arabia.
Yemeni forces continue to penetrate into Saudi Arabia in response to Saudi aggression which has seen thousands of civilians killed by their airstrikes.