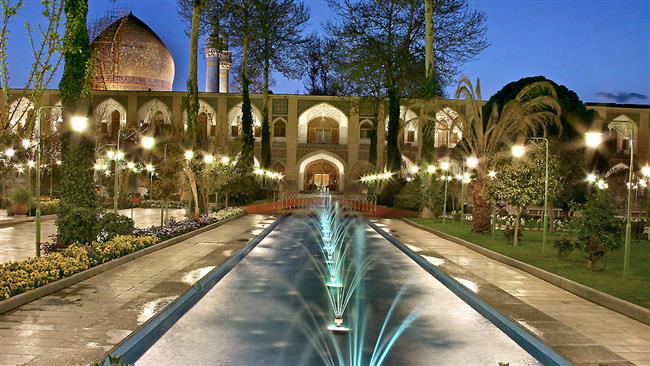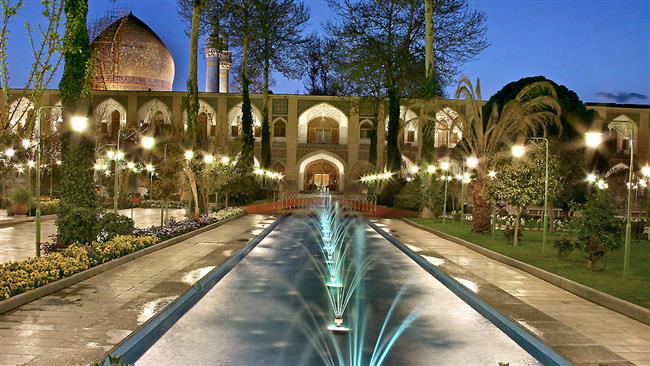 Iran's tourism attractions are gaining increased significance in the Western media as the country is struggling to bring in a larger number of tourists to boost its post-sanctions economy. And historical cities like Isfahan are already receiving increased attention to the same effect. 
The CNN in a report brought Isfahan's Abbasi Hotel into the spotlight and described it as "the Middle East's most beautiful hotel".
It emphasized that Isfahan had its fair share of historical wonders some of which are UNESCO World Heritage sites.
"But in many ways the Abbasi Hotel has become a tourist attraction in its own right," added the report. "It's a place like no other."
The hotel was built as a caravansary around 300 years ago during the reign of King Sultan Hossein of the Safavid dynasty.
The caravansary – like any other of its kind – was meant to host passengers travelling along the ancient Silk Road that linked China with Central Asia, West Asia, South Asia, East Asia and even Siberia.
However, it was almost destroyed as a result of a war in Isfahan years later but remained to be still partially functional.  Later and during the Qajar dynasty, the Iranian army rebuilt the caravanserai and turned into a splendid military complex.
Nevertheless, it rose to become an architecture masterpiece in 1950s when the French archeologist André Godard took it upon himself to fight for its restoration.  That was the birth of what many see as one of the most beautiful hotels in the world.
"Hallways are lined with authentic miniature paintings, the ceiling of the lobby is finely detailed and the dining areas adorned with beautiful mirror work, glittering chandeliers, and exquisite colorful wall motifs often associated with romantic notions of 'the orient," the report added.
"An array of emerald greens, jasmine blues and deep golds inevitably make visitors reach for their cameras as soon as they walk in."
Today, the Abbasi Hotel has 225 rooms and suites.
The most beautiful aspect of the hotel may be the architectural designs specific to the Safavid and Qajari eras that have been eloquently used in the interior of the hotel.
The Abbasi Hotel has 11 multi-purposes halls with various capacities for holding formal and informal seminars and banquets.
"The Abbasi Hotel may not have an abundance of modern amenities. There are no state-of-the-art gym or in-room cappuccino machines (although it does have great Wi-Fi), but that adds to its charm," the CNN added in its report.
"In a globalized and franchise-dominated world, the Abbasi is unique. This hotel is all about atmosphere. Moreover, it's uniquely Persian."
Anyone visiting Isfahan and staying elsewhere would be missing out if they did not at least stop by the Abbasi and take a look around, wrote the CNN in its report.
"It's guaranteed to be one of the best memories of any stay in Iran."