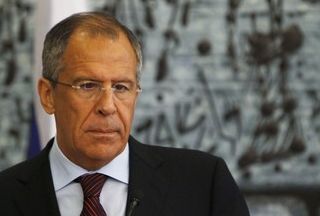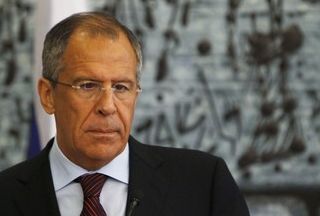 After snubbing Tehran's fuel swap declaration, Moscow's top diplomat says Russia, France and the US hope to hold talks with Iran regarding a possible nuclear fuel swap deal.
Russian Foreign Minister Sergei Lavrov said on Tuesday that the proposed talks would be mediated by the International Atomic Energy Agency (IAEA), and attended by experts from all three countries.
"I very much hope that Iran responds constructively to this, as this will give an opportunity to prevent the deterioration of the situation," Lavrov added during talks with Israeli Foreign Minister Avigdor Lieberman.
Lavrov went on to say that the first condition for the IAEA talks would be that Iran halts its near-20 percent uranium enrichment.
Earlier, his Iranian counterpart Manouchehr Mottaki stressed during a press conference in Tehran that the country would only produce the fuel "when we need it, and will stop production when we don't."
Lavrov's remarks come three weeks after the UN Security Council imposed a fourth round of sanctions against Iran over Western allegations that Tehran's nuclear program may not be aimed at the civilian applications of the technology.
Veto-wielding permanent Security Council member Russia joined the US-led sanctions campaign after cutting deals with Washington. Tehran criticized its long-time trade and energy partner for failing to endorse Iran, Brazil and Turkey's joint May 17 fuel swap declaration.
Since May, Washington and its European allies have accelerated efforts aimed at pressuring Tehran to abandon its enrichment program — a demand Iran, as a signatory to the Nuclear Non-Proliferation Treaty (NPT), has rejected.
The White House followed the UNSC sanctions — which target Iran's financial and military sectors — by imposing further unilateral sanctions against Iranian gas and energy industries.
Iran, however, says it has its own preconditions for the resumption of talks, after the powers cold-shouldered the tripartite declaration, under which Iran agreed to swap 1,200 of its low-enriched uranium with fuel for an medical research reactor,
Iranian President Mahmoud Ahmadinejad on Monday laid out new conditions for negotiations with the Vienna Group.
The new conditions include the adoption of a clear stance by the West regarding Israel's nuclear weapons, the status of Iran in the talks and the inclusion of Turkey and Brazil in the fuel exchange negotiations.