Europe
Vienna III talks end, Zarif leaves for Tehran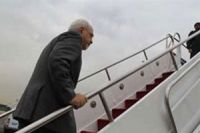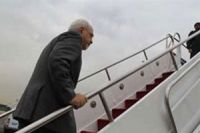 Iranian nuclear negotiation team, led by Foreign Minister Mohammad-Javad Zarif, left Vienna for Tehran later Wednesday night after the end of 3rd round of talks hosted by Austria.
According to the IRNA correspondent in Vienna, the third round of the 5+1 Group intensive nuclear talks with Iran, hosted by Austria, called the Vienna III talks that were held on Tuesday and Wednesday in UN Vienna Headquarters was on the entire significant and possible issues and those that had thus far not been addressed.
Thus, the two sides have apparently got ready to begin the phase of drafting the final shared deal.
Zarif said in a joint press conference with EU foreign policy Chief Catherine Ashton at the end of the Vienna III talks that just as planned in the Geneva Joint Plan of Action, during the 3rd round of talks the two sides had finished 50 to 60% of the job aimed at finding a comprehensive shared deal.
The Iranian foreign minister reiterated that there is still need to serious, intensive work aimed at resolving the remainder of the differences of opinion between the two sides, which is quite a natural thing.