Asia-Pacific
Villagers flee violence-hit Indian administered Kashmir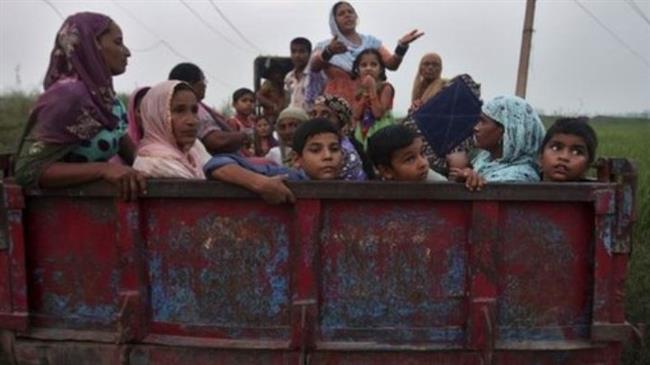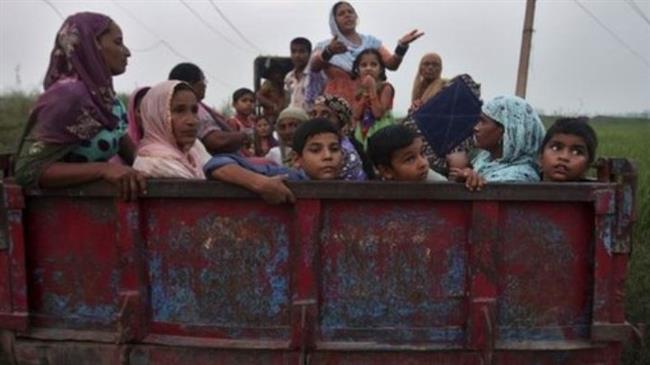 Thousands of villagers have been forced to leave their homes in the disputed region of Kashmir as tension between Indian and Pakistani forces continue to rise along the volatile border.
According to the divisional commissioner of Jammu region, about 6,000 civilians in Indian-controlled Kashmir fled their homes late Monday as fighting spread to civilian areas. Some 4,000 people had already abandoned their home after clashes erupted last week.
"The firing is going on and we are giving befitting reply to Pakistani shelling," an Indian border security force official said.
However, Islamabad has blamed the escalation of violence on New Delhi, saying it just retaliated "befittingly" against "unprovoked firing" from the Indian side.
According to reports, schools and colleges are indefinitely closed and even relief camps have been evacuated in some areas.
At least 10 Indian and Pakistani soldiers and civilians have been killed in the violence over the past week.
The district administration has set up an emergency response center in the town of Hiranagar in Indian administered Kashmir, issuing a high-alert in the wake of heavy shelling.
India and Pakistan agreed to a ceasefire along the so-called Line of Control (LoC) in Kashmir in 2003, and launched peace talks a year later. The process was, however, suspended after over 160 people lost their lives in the 2008 Mumbai terrorist attacks, which New Delhi blamed on Pakistan-based militants.
Kashmir lies at the heart of almost 67 years of hostility between India and Pakistan that have fought two wars over the region. Both neighbors claim the region in full but have partial control over it. Thousands of people have been killed in Kashmir over the past 25 years.