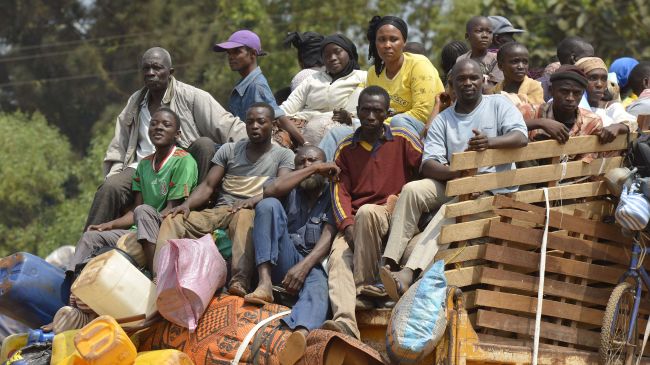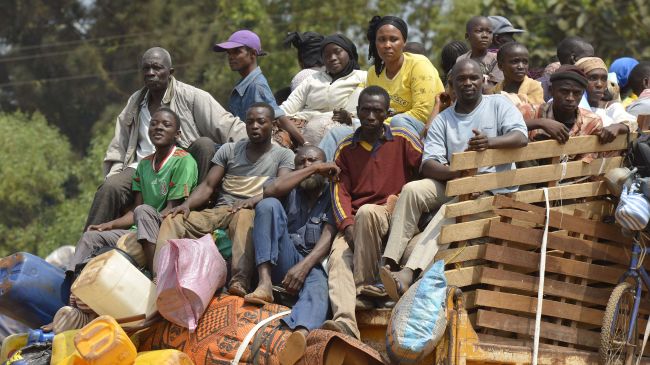 The United Nations refugee agency says rising sectarian violence in the Central African Republic has displaced nearly one million people.
In a statement issued on Friday, the Office of the United Nations High Commissioner for Refugees (UNHCR) said a total of 935,000 people have so far fled their homes because of the ongoing clashes between Christian anti-Balaka militiamen and Seleka fighters, who are mostly Muslim.
The agency added that the violence has displaced over 200,000 people in the past few weeks alone.
Meanwhile, UNHCR spokesman Babar Baloch expressed concern over the security situation in the African country, saying it is hampering aid efforts.
"Insecurity and chaos… prevents us from doing any distribution," Baloch told a news conference in Geneva. "It's a horrible situation. We have heard a lot about revenge attacks happening inside health centers, where armed elements have gone and attacked patients."
Last week, Aishatou Abdelkarim, a 31-year-old Muslim woman trying to flee the country to neighboring Chad, said, "We have never known violence as barbaric as this. The devil has taken control of our country."
The Central African Republic spiraled into chaos in March last year when Seleka fighters overthrew President Francois Bozizé and brought Michel Djotodia to power. Bozizé fled the country after his ouster.
On September 13, 2013, Djotodia dissolved the Seleka coalition. Some of the rebels later joined the country's regular army while some defied.
France invaded its former colony on December 5, 2013, after the UN Security Council adopted a resolution giving the African Union and France the go-ahead to send troops to the country.
France has deployed 1,600 troops in the country, but the UN-backed intervention force, which includes about 4,000 African Union peacekeepers, is struggling to restore security in the African Republic.
Paris claims the aim of the mission is to create stability in the country in order to allow humanitarian aid to reach violence-hit areas.
There are many mineral resources, including gold and diamond, in the Central African Republic. However, the country is extremely poor and has faced a series of rebellions and coups since it gained independence in 1960.