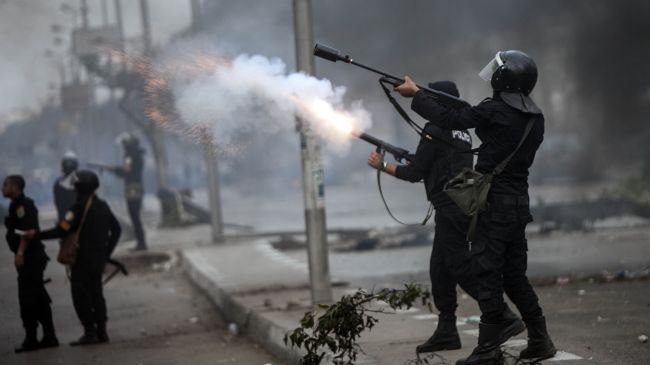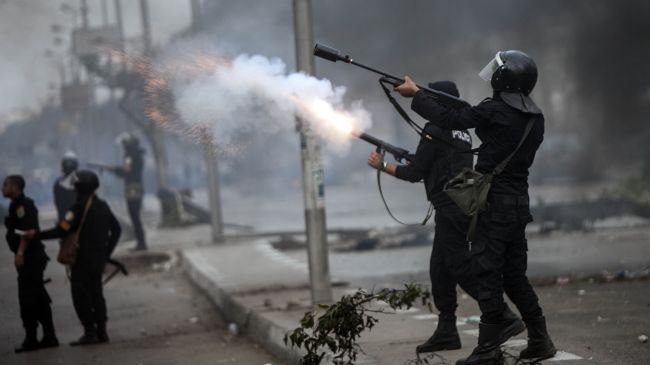 A series of violent clashes have erupted in the Egyptian city of Cairo and three other major cities between riot police and anti-government protesters.
On Tuesday, clashes broke out between police and pro-Morsi university students, leaving dozens injured.
In Cairo, police used tear gas to disperse Ein Shams university students after hours of street battles between the two sides.
Similar clashes in Assiut left dozens of people injured and several students were arrested. The country's second largest city, Alexandria, and Mansoura witnessed similar violence.
Egyptian universities have been the scene of almost daily violent protests to denounce the candidacy of former defense minister Abdul Fatah al-Sisi.
He was appointed as the general commander of the armed forces and defense minister by ousted president Mohamed Morsi back in 2012. However, months later, he played a key role in masterminding Morsi's downfall.
Meanwhile, Egypt's Anti-coup Alliance has announced its intension to boycott the upcoming presidential election in the North African country.
The coalition, which includes the Muslim Brotherhood, said the decision was made on the ground of what it calls illegitimate ouster of Morsi, the first democratically elected president of Egypt who was overthrown in July 2013.
State institutions and media are all geared toward Sisi's candidacy, a situation which undermines the chances of a fair competition for any other candidates.
Political parties and figures have repeatedly called on the army to stay out of politics.
Sisi is accused of leading a severe crackdown against supporters of Morsi and the Muslim Brotherhood.
Rights groups say at least 1,400 people have been killed in the political violence since the ouster of Morsi, "most of them due to excessive force used by security forces."