Palestine
Violent clashes in Nablus during zionist rabid dogs' visit to Joseph's tomb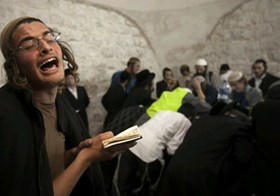 5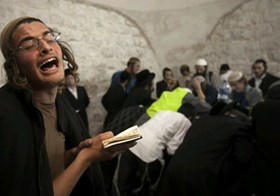 Violent clashes broke out at dawn Thursday in the eastern areas of Nablus city after scores of Jewish settlers escorted by soldiers visited in groups the mausoleum of Joseph's tomb.
The Israeli occupation forces intensified their presence in the areas surrounding the mausoleum and established makeshift checkpoints to secure the movement of the settlers during the clashes.
The young men threw stones at the soldiers who responded by randomly firing tear gas grenades.
Groups of settlers visit the area of Joseph's tomb on a weekly basis at the pretext that it is a religious Jewish site belonging to Prophet Joseph (Yousuf in Arabic), but the grave, in fact, belongs to a Palestinian figure called Yousuf Dweikat.
The IOF also stormed other eastern areas in Nablus amid intensive gunfire. Some tear gas canisters fell onto homes and caused many residents to suffer from gas inhalation.
Eyewitnesses told the Palestinian information center (PIC) that at least three Palestinian young men suffered injuries during confrontations with Israeli soldiers in Askar refugee camp and near the industrial high school of Nablus.