Palestine
Violent clashes with zionist regime forces in Jenin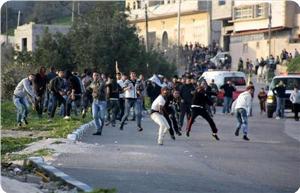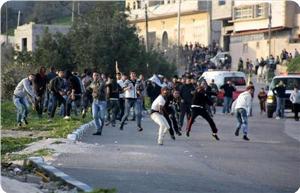 Violent clashes erupted at dawn Friday between Israeli forces and Palestinian youths in different parts of Jenin.
Local sources said that clashes broke out in Yabud town to the south of the city when Israeli troops stormed the town and arrested a 15-year-old boy after raiding his parents' home. The minor detainee was taken to an unknown place.
Israeli forces also erected a military checkpoint at the entrance to the town where several Palestinian vehicles were stopped and searched, the sources added.
In another incident, similar clashes were reported overnight in al-Arqa town in Jenin after Israeli soldiers stormed the town that had recently seen daily clashes.
Heavy tear gas bombs and rubber and live bullets were fired during the clashes, which led to breathing problems among a number of citizens including women, while two young men were shot with live bullets.
Israeli forces also raided Qabatiya town and conducted wide combing operations. At least one Palestinian was detained during the campaign.