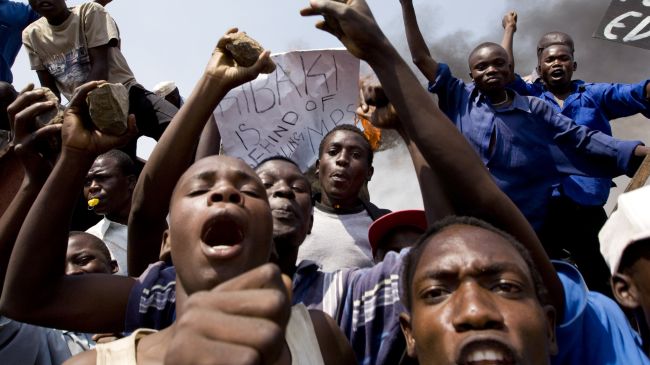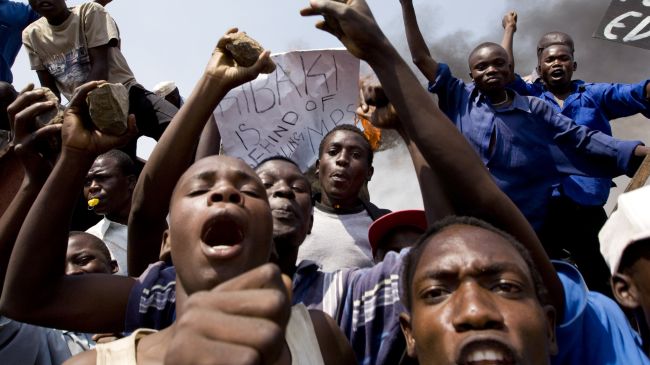 Police have clashed with a large number of people in Kisumu in western Kenya protesting against the murder of a prominent local politician, witnesses say.
The protests erupted after unidentified gunmen killed Shem Onyango Kwega, a candidate for a parliamentary seat in Kisumu in elections scheduled to be held in March, on Monday in Kisumu.
The attackers shot Kwega in the head. He was rushed to a local hospital, where he succumbed to his injuries. Police said Kwega's wife was also critically injured in the attack. She is fighting for her life at a Kisumu hospital.
Kwega was the local branch chairman of Prime Minister Raila Odinga's Orange Democratic Movement (ODM).
Three people "died from either burning or suffocation after tear gas was lobbed into a hardware shop they were hiding in," said a senior police officer, who spoke on condition of anonymity.
The police officer in the Nyanza province, Joseph Oli Tito, confirmed the deaths but claimed that police were not involved in the killings.
"Three people inside a workshop died in a fire…. There are rumors that police officers lobbed tear gas into the workshop which caused fire, but we are disputing that and we are suspecting an electric fault," he said.
"Police was not near the place of the incident", he added.