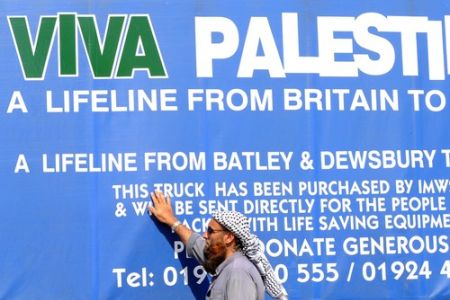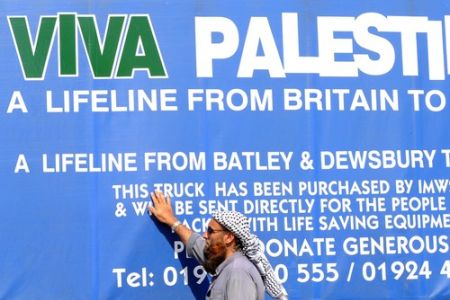 The fifth Gaza-bound relief mission organized by UK-based charity Viva Palestina has entered Syria.
The convoy is currently in the port city of Latakia in northwestern Syria. It is expected to leave for the Egyptian port of El Arish on Wednesday before heading for the Gaza Strip.
Nicknamed 'Lifeline 5' and led by the charity's director and former British lawmaker George Galloway, the aid mission intends to deliver basic humanitarian supplies to Gaza.
The move defies the all-out land, aerial and naval siege Israel has imposed on the coastal sliver since mid-June 2007. The blockade deprives the enclave's 1.5 million residents of food, fuel and other necessities.
The convoy includes around 40 vehicles from Algeria, Morocco, Tunisia and Mauritania and is expected to climb to over 100 as other countries are contributing more aid vehicles to the humanitarian mission, according to a Press TV reporter in Syria.
The human rights activists hope that Egypt would allow them to travel through the country.
Cairo has been helping Tel Aviv enforce the siege by keeping closed its Rafah border-crossing with Gaza, which is the enclave's only terminal that bypasses Israel.
In January, Egyptian riot police clashed with the activists, injuring 55 people in El Arish on a previous Viva Palestina convoy.