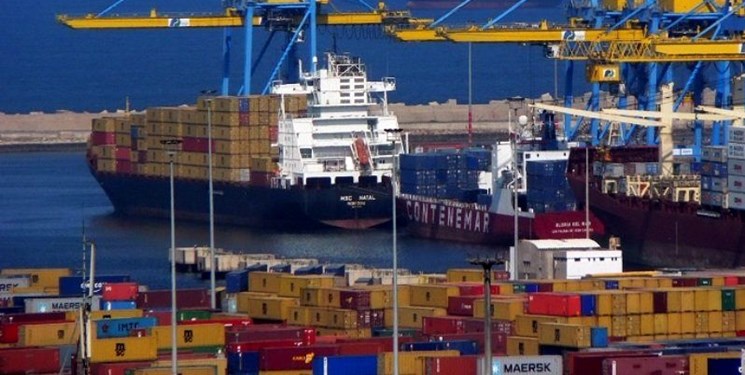 Head of Iran's Customs Office Mehdi Mir Ashrafi announced that the country's volume of exports and imports hit a record high despite the harsh US sanctions.
Mir Ashrafi said on Tuesday that Iran's foreign trade in the first eight months of the current Iranian year (March 20, 2020-November 21, 2020) stood at $44.6bln, adding that the country traded 97.7mln tons of goods.
He stated that the overall weight of shipments imported to Iran in the 8-month period had exceeded 21.8 million tons worth of $23.1bln.
More than 75 million tons of goods worth $21.5bln have been exported, Mir Ashrafi added.
He noted that the main export destinations of Iran are Iraq with $5.3bln, China with nearly the same amount, UAE with $2.7bln and Turkey with $1.6bln and Afghanistan with $1.5bln worth in goods.
A report by Tehran Chamber of Commerce said on Sunday that Iran's exports to the European Union grew by 13% over nine months of 2020 compared to the previous year's corresponding period.
"Iran exported nearly €563 million of products to the EU in the nine-month period," the report said, adding that the country's imports from the bloc amounted to €2.78 billion indicating a 15% decline compared to the same period last year.
According to the report the total trade between Iran and the European Union reached €3.34 billion in the said period which shows an 11% decrease compared to last year's figures.
Germany was the main destination of the Iranian products among the EU member states receiving some 36% of the Iranian exports to the bloc.