Latin America
World News
Vote counting underway in Bolivia's presidential election
Poll station workers were busily tallying votes after Bolivians went to the polls on Sunday (October 20) to decide whether to extend the rule of President Evo Morales to nearly two decades or oust the leftist leader in a tight election.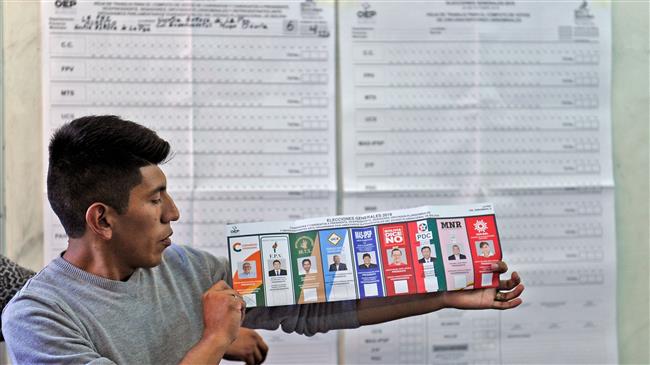 Observers looked on as workers held up ballots and read off citizens' votes while others tallied the results on large sheets on polling station walls.
Morales widely known as just "Evo" is the favorite to win, but this election is set to be his toughest race since sweeping to power as Bolivia's first indigenous president in 2006. Recent opinion polls show he could win with his weakest ever result and may face a risky second round run-off.
Carlos Mesa, the leading opposition candidate, has campaigned on a platform of saving Bolivia's democracy from Morales whom he has portrayed as a power-hungry autocrat.
Morales is running in defiance of term limits and despite a 2016 referendum in which Bolivians voted against allowing him to seek a fourth consecutive term. A local court ruling allowed him to run anyway. As he did in the 2014 election, Morales has promised to retire after the five-year term is over.
Morales needs to win 40% of the vote with a 10-point lead over his nearest rival to gain a new 2020-2025 term outright on Sunday.
Whoever wins will likely have to govern without a majority in Congress and with a gloomier economic outlook as the commodities-fueled boom that has driven rapid economic growth in Bolivia in recent years has ended and the country's important natural gas reserves have dwindled.
(Source: Reuters)