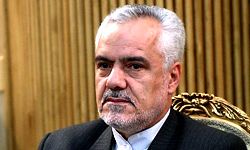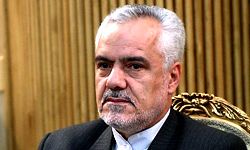 Iranian First Vice-President Mohammad Reza Rahimi in a meeting with Tunisian Ambassador to Tehran Mohammad al-Hasayeri on Monday underlined Tehran's preparedness to share its experiences with Tunisia in all arenas.
During the meeting, Rahimi also reiterated that there is no obstacle in the way of expansion of bilateral relations between Iran and Tunisia.
He then referred to Tunisia as an important country in the world of Islam whose nation plays active role in the Islamic Awakening process.
"Today the world is on the verge of a big development," said Rahimi, adding world nations can witness establishment of peace and justice in the near future.
The Tunisian envoy, for his part, lauded the scientific achievements of the Iranian nation during the past three decades.
On the 11th Iran-Tunisia Joint Economic Commission session, al-Hasayeri said the meeting will pave the way for promotion of all-out cooperation between the two nations.
Iranian officials have always underlined their enthusiasm for the expansion of all-out ties with Tunisia.
In a latest case in November, Iranian Foreign Minister Ali Akbar Salehi said Tehran wants to have closer ties with Tunisia.
Salehi made the remarks during a meeting with a delegation of Tunisian artists and cultural elites.
Salehi praised the Tunisian Revolution, and stressed the pioneering role it played in triggering the Arab spring.
He also affirmed his support for the development of relations between the two countries, specially with the new democratically elected government in Tunisia.