Iran
VP Jahangiri: Gen. Suleimani Had Influential Role in Negotiations Too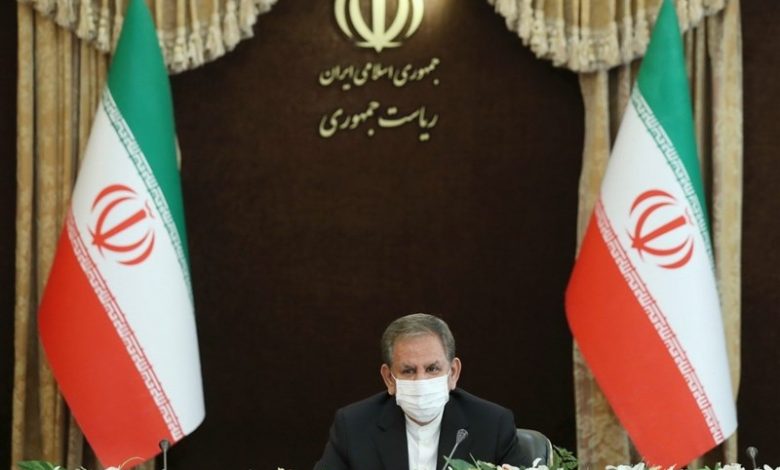 Iran's First Vice President Eshaq Jahangiri paid tribute to late commander Lt. General Qassem Suleimani for his influential role in the settlement of issues through negotiations, saying the concerns of the "commander of hearts" were not limited to the battlefield.
Speaking at an online discussion in Clubhouse voice chat on Friday night, the Iranian first VP said General Suleimani was not a commander "in the field" alone, but he believed that negotiations had a crucial role in addressing disputes.
"He (General Suleimani) was present in many negotiations and used to negotiate a lot. He was ultimately martyred during a trip as he wanted to negotiate with the prime minister of Iraq about talks with Saudi Arabia and the issue of Yemen," Jahangiri added.
Paying tribute to the late commander for his smartness and sympathy for others, the vice president said the title of "commander of hearts" was not a result of General Suleimani's field activities alone, but because he had sacrificed his personal and factional interests for Iran and had made great efforts to resolve the tough political problems.
His comments came after a wave of controversies caused by a leaked audio of Iranian Foreign Minister Mohammad Javad Zarif, who has cited occasional differences between the diplomatic processes and actions in the field.
Speaking at a cabinet session on Wednesday, President Hassan Rouhani said the leaked audio recording of Zarif has been released by a dirty Saudi-sponsored channel with the purpose of upsetting Iran's domestic unity at the height of success in the course of the JCPOA talks in Vienna.
Rouhani also lauded General Suleimani, saying he was "the best adviser" for the administration in the foreign policy in the region, and that the revered commander managed to foil the Zionist and American plots in the region.
The leaked interview, first published by Saudi-sponsored TV channel Iran International, includes more than three hours of audio from Zarif's interview in March with Iranian journalist and economist Saeed Laylaz.