Iran
VP: World Arrogant Powers Challenged by Ahmadinejad's UN Address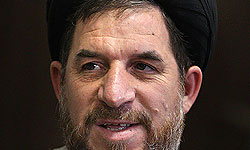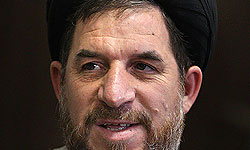 Iranian President Mahmoud Ahmadinejad's address to the UN challenged the US and Western leaders and ruling systems through its strong reasoning, an Iranian vice-president said Sunday.
Iran's Vice-President for Parliamentary Affairs Seyed Mohammadreza Mirtajeddini praised Ahmadinejad's outstanding and decisive words at the UN General Assembly meeting, and said his strong reasoning was too much for the US and western leaders and pushed them out of the session.
"The president's statements were so much powerful and decisive that they made the unreal supporters of democracy and freedom leave the session as they could not tolerate his words.
"But his main addressees were the awakened people of the world who very well see discrimination and dual approaches towards world incidents and developments and they witness injustice and genocide in the world and the discriminatory behavior of those unjust powers who claim to be managing the world affairs."
He further underlined the walkout of the US and western leaders would not change anything, as Muslim and Arab nations have now awakened and will soon annihilate the Zionist regime and put an end to the US presence and clout in the region.