Human Rights
Wahabbi preacher jailed 8 years for raping,killing his ive-year-old daughter in S.Arabia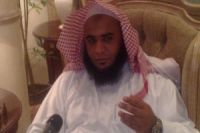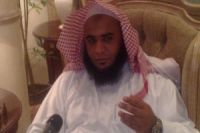 A Saudi court has passed a sentence of eight years in prison and 800 lashes on a wahabbi preacher convicted of raping his junior daughter and torturing her to death.
According to the reports, the court on Monday also ordered Fayhan al-Ghamdi to pay his ex-wife – the girl's mother – one million Saudi riyals (USD 270,000) in blood money, Turki al-Rasheed, the mother's lawyer, said on Tuesday.
Ghamdi's second wife, who is accused of taking part in the crime, was sentenced to 10 months in prison and 150 lashes.
The five-year-old Lama was admitted to hospital in December 2011 with multiple injuries, including a crushed skull and extensive bruising and burns. She died several months later.
Ghamdi confessed to having used cables and a cane to inflict the injuries, human rights activists said earlier this year.
Local and foreign rights activists have strongly condemned the Saudi court's verdicts in the case as too lenient.
"We are extremely disappointed," said a rights activist Aziza al-Yousef. "He should have been jailed for life or executed to serve as an example," she urged.
Another activist, Khuloud al-Fahd, said she was also shocked by Ghamdi's punishment.