Syria
War in Syria could cost $1.3 trillion by 2020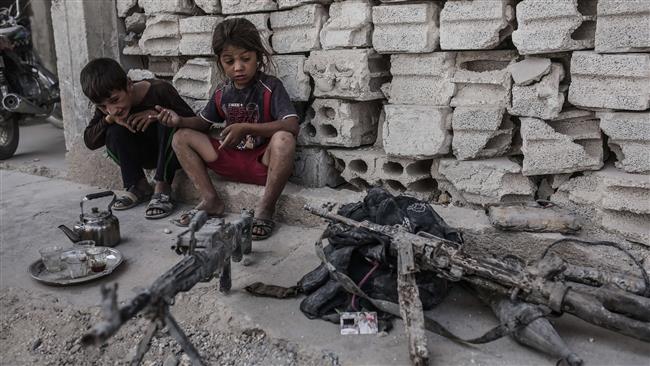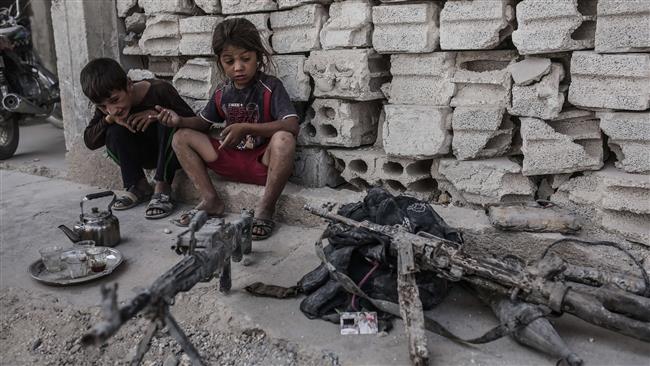 An international charity organization says the years-long war in Syria will cost the country $1.3 trillion if the conflict lasts until 2020.
According to a 26-page report published by the children's charity World Vision International on Tuesday, the cost of the foreign-backed militancy in the Arab country is estimated to be $275 billion since 2011, an amount which is about 150 times higher than the budget approved for the health system in Syria before the crisis.
"Even if the conflict ends this year, the cost of the conflict will grow to between $448 and $689 billion in terms of lost growth. This is 140 times the amount currently requested by UN agencies and partners to meet humanitarian needs inside Syria and almost 100 times the amount to meet Syrian refugee needs across the region," the study, co-written by Frontier Economics, said.
The report further revealed more shocking statistics, saying about 5.7 million Syrian children were in need of "education assistance" by the end of 2015, meaning the total years in lost schooling amounted to "24.5 million years" by the end of last year.
Only 43 percent of Syrian hospitals are currently functional due to the attacks launched against them, while half of the total number certified physicians have fled the country, it further said, adding that millions of children under five "are more vulnerable than ever to physical trauma, injuries, communicable diseases and malnutrition."
At least 8.2 million children inside Syria and, as refugees, across the region are experiencing displacement, interrupted schooling, broken health systems, food insecurity and limited protection from serious harm and abuse.
According to the report, the most affected country in the region from the Syrian conflict is Lebanon, whose gross domestic product (GDP) per capita is almost 23 percent lower than it would have been in the absence of the crisis.
Syria has been gripped by foreign-backed militancy since March 2011. According to a February report by the Syrian Center for Policy Research, the conflict has claimed the lives of over 470,000 people, injured 1.9 million others, and displaced nearly half of the country's pre-war population of about 23 million within or beyond its borders.
Syria accuses Saudi Arabia, Turkey and Qatar of funding and arming terrorist groups operating inside the country.