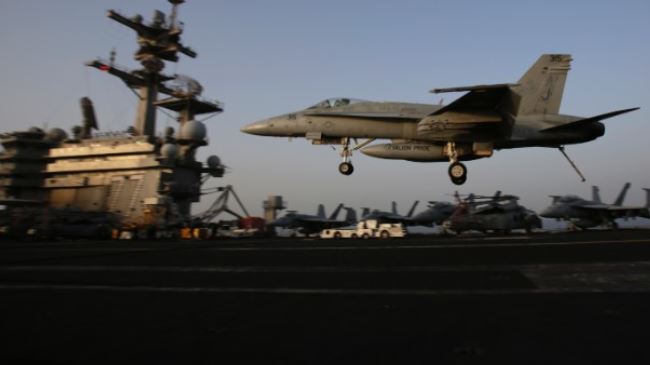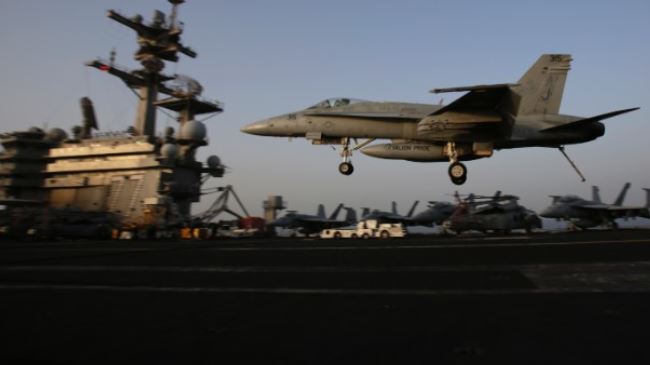 Key military analysts advocating the US war on ISIL in the mainstream media are in fact substantial shareholders, officials and beneficiaries at major military contractors.
According to an article published by the Nation magazine, General Jack Keane, who has long been calling for an "offensive" by the US military and the deployment of more military advisers to the Middle East as the best way to counter the ISIL Takfiri terrorists, has appeared on Fox News at least nine times over the past two months and participated at a Congressional hearing to advocate the idea.
Keane is the chairman of the board of the Institute for the Study of War (ISW) and his think tank has provided data on ISIL to be used in several reports by the New York Times, the BBC and other mainstream outlets.
He is also a special advisor to Academi, the notorious military contractor formerly known as Blackwater, a board member to tank and aircraft manufacturer, General Dynamics, the president of his own consulting firm, GSI LLC, and a "venture partner" to SCP Partners, an investment firm that partners with defense contractors, including XVionics, which cooperates with US Air Force drone training.
For the position at General Dynamics alone, Keane has been receiving a six-digit salary in cash and stock since he joined the company in 2004. In 2013, the military manufacturer paid him over USD 258,000.
In an article published in the Wall Street Journal on August 24, Keane urged Washington to confront the government of Qatar for supporting the ISIL, but he did not mention the governments of Kuwait and Saudi Arabia.
Observers say Keane turned a blind eye on other Persian Gulf kingdoms and merely emphasized on Qatar's role as his company, Academi, has been a major business partner to the United Arab Emirates, Qatar's key rival in the region.
Another prominent figure in the parade of proponents of war is retired Marine General James Mattis, a board member of the General Dynamics, who received USD nearly 88,480 in cash and stock options in 2013 for his role.
The loudest advocate of US military presence in the Middle East to fight the ISIL is retired General Anthony Zinni, who is a board member to BAE Systems' US subsidiary and also works for several military-focused private equity companies.
Frances Townsend, who is a CNN military pundit and a former Bush administration official, is another pro-war analyst who holds positions in two investment firms with defense company holdings, MacAndrews & Forbes, and Monument Capital Group, and serves as an advisor to defense contractor Decision Sciences.
Uneasy relations between the White House and the US military are on full display, as President Barack Obama and his top generals continue to clash over a strategy to combat ISIL.
Obama has authorized airstrikes against ISIL targets in Iraq and Syria, but has ruled out American boots on the ground in a combat role. The United States has already conducted more than 170 airstrikes against ISIL targets in Iraq since mid-August.
US military officials have complained privately for weeks that airstrikes alone would not be sufficient to achieve the announced goal of defeating ISIL, whose militants have seized large parts of Iraq and Syria.