Bahrain
Washington the Lord of Terror continues to support Brutal al-Khalifa regime in Bahrain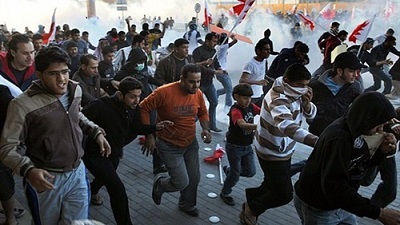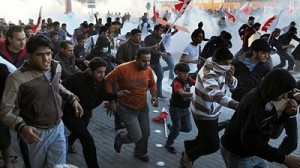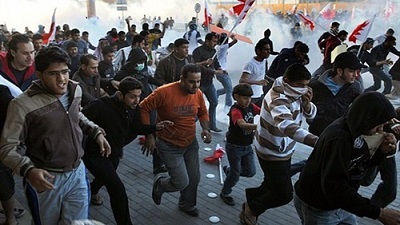 Activists of the opposition in Bahrain have contacted the local press, warning that Washington is indeed supporting al-Khalifa regime, despite recent statement that it had suspended all aids and military collaboration.
Washington continues to support al-Khalifa regime in Bahrain
Bahrain which is looking to purchase a large amount of tear gas canisters is believed to have turned to its long term American ally.
Activists produced a series of documents to support their claims. Bahrain government wants to purchase 2 million gas bombs and other crowd control weapons.
An international inquiry in November 2011 found that 35 people had died during Bahrain's uprising, most of whom were protesters but also including five security personnel. The opposition puts the death toll at more than 80.
The U.S.-based Human Rights First (HRF) advocacy group earlier this month urged Washington to speak out against the planned teargas shipment.
According to Bahrain Watch, the leaked document came in the form of a tender issued by the Interior Ministry's Purchasing Directorate. It invited arms manufacturers to supply the ministry with "teargas cartridges and sound grenades."
In March 2012, the UN High Commissioner for Human Rights said the use of teargas had led to a number of deaths of protesters and bystanders in Bahrain.
Physicians for Human Rights (PHR), a U.S.-based group that campaigns for medical staff working in crisis zones, said in August 2012 that the Bahraini government used teargas indiscriminately, causing severe injuries to some civilians.