Iran
Washington's Jailing of Iranian Citizens Unacceptable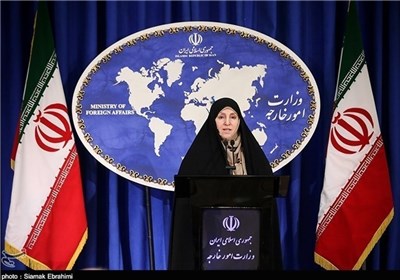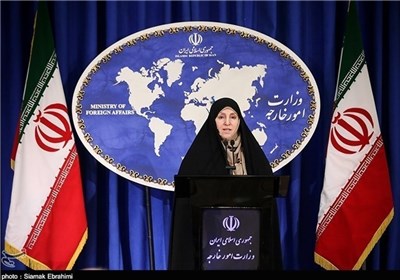 Iranian Foreign Ministry Spokeswoman Marziyeh Afkham on Sunday slammed the United States for detaining and jailing Iranian nationals on baseless charges.
She said Washington's recent move to sentence an Iranian citizen to over 8 years in prison is "completely unjust", describing the US government's detention and imprisonment of Iranians on "groundless and unfounded" charges as "unacceptable".
On Friday, a court in the US State of Connecticut sentenced Mozaffar Khazaee, an Iranian-American engineer, to eight years and one month in prison and ordered him to pay a $50,000 fine for allegedly breaching anti-Iran sanctions.
Afkham said the Islamic Republic of Iran has always stressed that it considers the detention of its citizens for "breaching sanctions" to be illegal and in violation of international laws.
"Unfortunately, a number of our country's citizens are in jails in the US and some other countries for unjustified reasons and on charge of violating the illegal and illegitimate (anti-Iran) sanctions," she said, adding that efforts have been and will continue to be made through legal and political channels to prove these individuals' innocence and secure their freedom.
Stressing that these Iranian nationals are innocent, Afkham called for their "immediate and unconditional release".
Back in August, the Iranian foreign ministry spokeswoman had noted that 19 Iranians are in custody in the US on unfounded charge of violation of US-imposed sanctions.