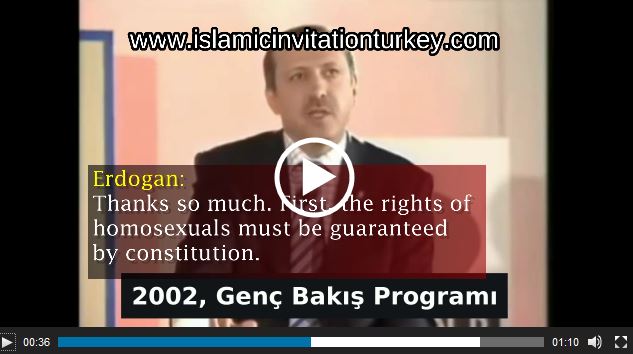 Q:
Do you think to accord some rights like marriage to GAYS and HOMOSEXUALS like rights in some other European countries? What is your personal opinion Mr. Tayyip?
Erdogan:
I did not understand the last part.
Q: What is your personal opinion about HOMOSEXUALITY? Should such rights be entitled or not?
Erdogan:
Thanks so much. First, the rights of homosexuals must be guaranteed by constitution. I do not see the treatment of homosexuals face on TV channels as humane.
Erdogan's Party officially removed fornication from guilt category.