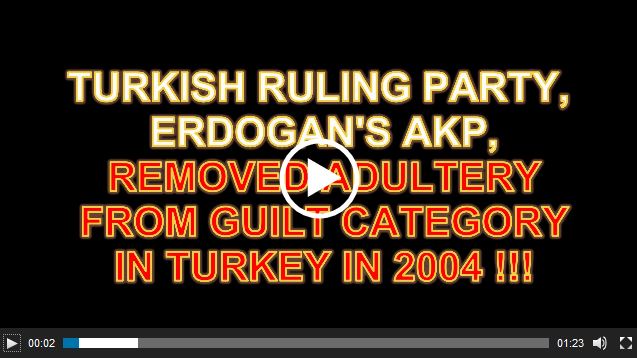 Erdogan's Party officially removed fornication from guilt category.

WATCH| Excl. Erdogan defended Homosexuality
WATCH| Excl- Erdogan, "Islam should be updated,"
WATCH| Excl- Erdogan, "I do not accept a Government concept that is based on religions. Secularism is guaranty for religions,"
Turkish President Erdogan interfered the youth who were saying Allahu Akbar and told the to keep it (Allahu Akbar" for funeral procession during his pseech in Turkish Kütahya city on Jan 20, 2018.