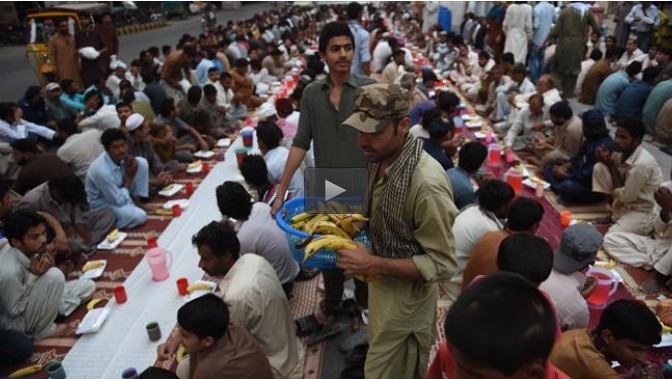 These are some of the headlines we are tracking for you in this edition of Press TV's Top 5:
Millions of Muslims around the world are observing the holy month of Ramadan during which adults fast from dawn to dusk. We'll have reports from Kashmir and Moscow.
Syrian President Bashar al-Assad says the city of Aleppo will become a graveyard for the dreams of Turkish President Rejep Tayyip Erdogan.
Saudi warplanes launch fresh strikes on Yemen's Sana'a and Amran provinces as the economic situation in the Arab country gets worse in the holy month of Ramadan.
The United Nations comes under fire for removing Saudi Arabia from a blacklist of child rights violators.
In the US, six states vote in the presidential primaries as the race for the White House continues.