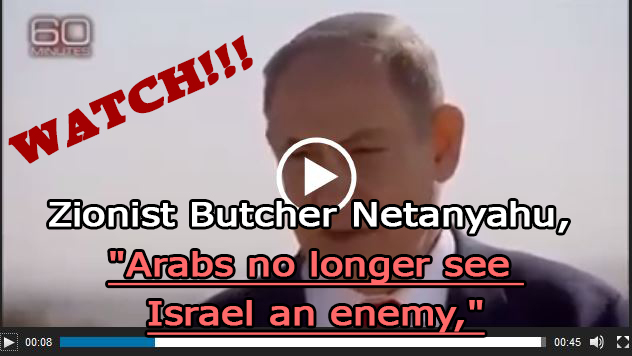 Zionist Butcher Netanyahu, "Arabs no longer see Israel an enemy," It is more and more clear to see why enemies of Islam try to create a sectarian war in order to leave Islamic Republic of Iran alone on the battlefield against the whole arrogant powers. The so-called Sunni-faced Zionist Governments of Arab dictators, Pakistan, Turkey, Egypt, Nigeria, etc are supported by Israel. These so-called Muslim Governments have created a coalition against Yemeni people while they have done nothing for Palestinians who have been suffering for decades. The following video and other videos will help you to understand the pplot against Islam better, inshaallah.
WATCH| CIA Officer, "Our best hope is to get Sunnis and Shias fighting eachother,"
Here the most important video to get the real picture of the developments across the world, especially in the Middle East.