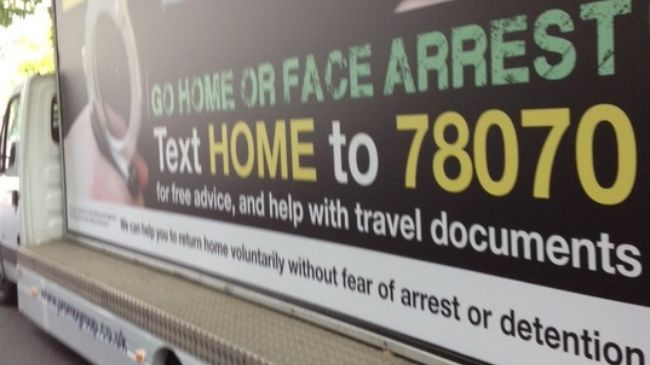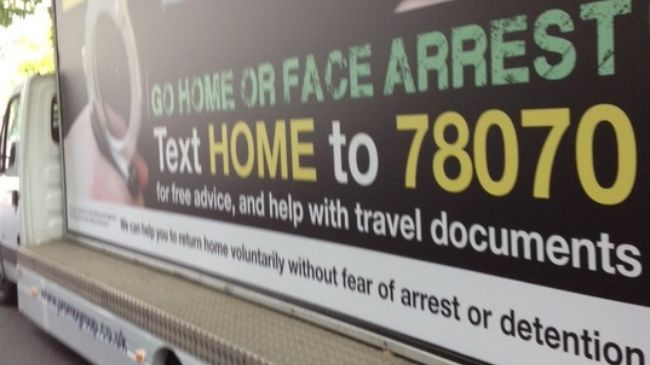 An advertising watchdog has banned a controversial poster campaign by the British government that urged illegal immigrants to "go home or face arrest".
The Advertising Standards Authority (ASA) accused Britain's Home Office of misleading the public by using posters on the side of vans that displayed inaccurate arrest statistics.
However, the watchdog cleared the campaign of being offensive and irresponsible while human rights groups criticize it for creating climate of racism and xenophobia in the society.
Vans were deployed acoss the streets of around six London boroughs in July this year with the message "go home or face arrest" as part of the British government's anti-immigration campaign.
The ASA received some 224 complaints about the vans from campaign groups and legal academics.
"The ad vans sent out by the Home Office were a divisive gimmick and now the ASA has confirmed they were also misleading too," said British shadow Home Secretary Yvette Cooper.
Last month, she said the Home Office vans were a "disgrace" since the similar slogans that urged migrants to leave were used in the 1970s.
Earlier in August, British activists also took part in an anti-racist convoy of vans, cars, bikes, mopeds and other vehicles across London in opposition to the government's racist vans.