Europe
Wave of protests against anti-COVID-19 restrictions continues in Italy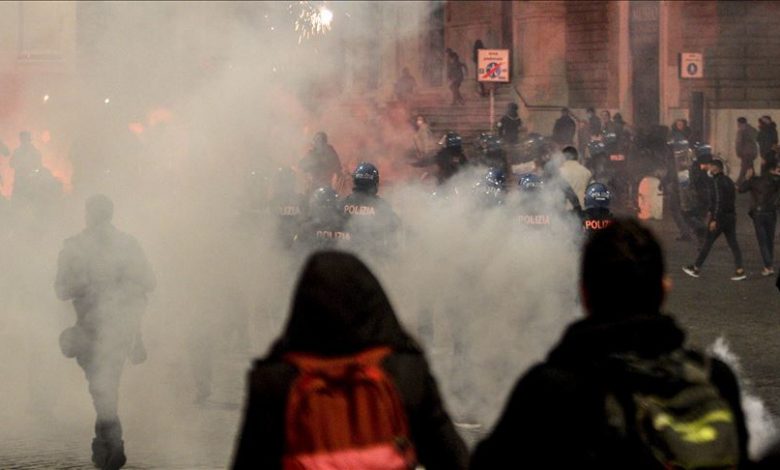 More protests were held in the Italian capital on Saturday over the government's decision to impose tougher measures to contain the spread of the coronavirus pandemic.
Early in the afternoon, hundreds of far-right demonstrators staged a rally in Campo de' Fiori against a new decree which has ordered the closure of gyms, cinemas and theaters, requiring cafes and restaurants to close their doors at 6 p.m. Clashes with police were reported during the demonstration.
Later on Saturday, another protest was held in Independence Square, not far from Rome's central train station, where thousands of protesters vented their anger at the latest anti-COVID-19 restrictions. This demonstration – dubbed "You, close us, you pay" – was called by a coalition of social movements and base unions.
The country's interior ministry has warned that these demonstrations have been infiltrated by subversives who were trying to stir up trouble.
As the contagion curve continues to rise in Italy, Prime Minister Giuseppe Conte insists he does not want to enforce another lockdown. But many fear a new national quarantine is becoming inevitable.
The government is expected to present a decree including new restrictions as early as Monday. Targeted lockdowns and restrictions on movement between