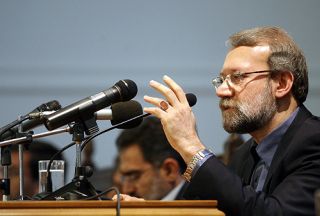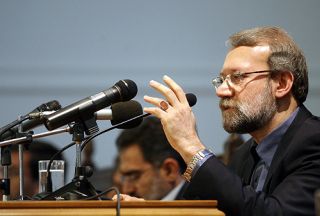 Speaker of the Iranian Parliament (Majlis) Ali Larijani says the West's policy of 'divide and rule' pushed neighboring Afghanistan toward instability and terrorism.
"The interference of certain governments sowed the seeds of discord in Afghanistan, and this continued meddling shaped terrorist behaviors in the country," IRNA quoted Larijani as saying Saturday.
The comments were made during a Majlis conference on Iran and Afghanistan's common written heritage.
Larijani added that world powers, especially the West, had always regarded the war-torn country as "bait" instead of a country with a history of civilization.
"Some NATO member states which are currently in Afghanistan have little knowledge of the Afghan nation…. The Afghans nation formed a systematic resistance in their decade-long battle with puppet regime installed by the former Soviet Union," the parliament speaker stressed.
Larijani went on to question the motives behind the US-led invasion of the country, dismissing the war on terror and drugs as nothing but a "democratic guise."
"The fact that the US attacked Iraq after the [2001] invasion of Afghanistan shows that they sought to set a chain action into motion in the region. "
"If Afghanistan was the safe haven for terrorists, why did the US go to Iraq?" Larijani queried.
"Of course the Americans used finding nuclear weapons as a pretext to attack Iraq but it was all later proven to be a sham."