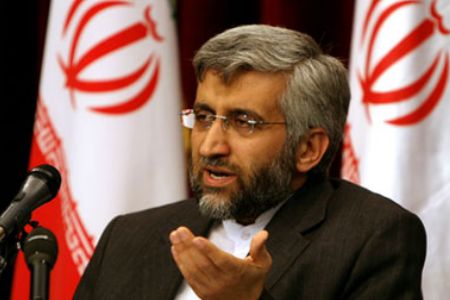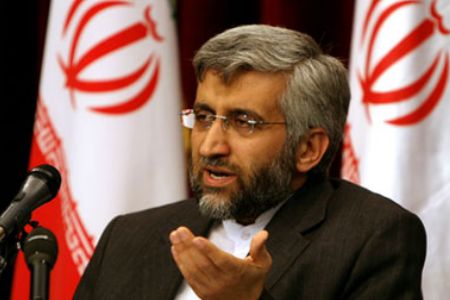 Secretary of Iran's Supreme National Security Council has said Western countries have completely realized that they cannot deny Iran's regional power.
Saeed Jalili said on Wednesday that Iran's nuclear program was not the main reason behind the country's confrontation with the West, Mehr News Agency reported.
"Many countries including India and Pakistan have developed nuclear technology and have even tested [nuclear] weapons, but they have not been treated [as harshly] as Iran which seeks to achieve nuclear technology within the framework of the NPT (Non-Proliferation Treaty)," he added.
"Hegemonic system is fully aware that the pure Islamic thought which is being promoted by f Iran…is completely accepted [by people]," he said.
Therefore, Jalili added, they have used all their international capacities to prevent the Islamic Republic from moving forward.
The official stated that the latest International Atomic Energy Agency (IAEA) Board of Governors' anti-Iran resolution, UN General Assembly's resolution supporting US allegations about Iran's complicity in a US propagated assassination plot targeting Saudi ambassador to Washington, and last Monday's UN resolution on the situation of human rights in Iran were examples of Western efforts to curb Tehran's progress.
The IAEA Board of Governors adopted its latest resolution on Iran's nuclear program on Friday, November 18, after IAEA director general, Yukiya Amano, released his report on Iran's nuclear program on November 8.
The resolution expressed "deep and increasing concern" over Tehran's atomic program and called on Tehran to intensify dialogue to resolve the dispute over its nuclear program.
Three days later, on Monday, November 21, the United States and Britain imposed new sanctions on Iran.
While London announced its decision to terminate all contacts between the UK's financial system and the entire Iranian banking system, Washington imposed sanctions targeting Iran's oil and petrochemicals industry and the Iranian companies supplying Tehran's nuclear program.
The US, Israel and their allies accuse Iran of pursuing a military nuclear program and have used this allegation as a pretext to convince the UN Security Council to impose international sanctions on Iran.
Tehran has categorically refuted Western allegations, saying that as a signatory to the NPT, it has the right to acquire and develop nuclear technology for peaceful purposes.