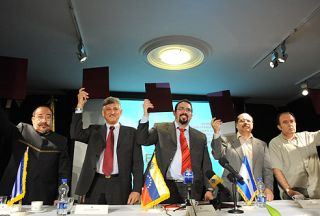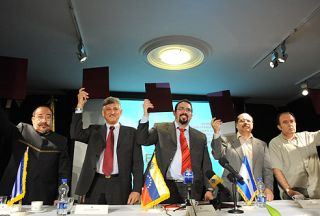 Nicaragua's Ambassador to Iran Mario Barquero has reaffirmed support for Iran's nuclear program, stressing that the West cannot stop Iran from pursuing its "right."
Speaking on the sidelines of a summit in Tehran, Barquero told IRNA that "neither the United States, the European Union nor any other country can deprive Iran from its right to make peaceful use of nuclear energy."
Meanwhile, Ecuador's charge d'affaires in Tehran Daniel Alvarez said his country would continue supporting Iran's right to a civilian nuclear program.
Alvarez stressed that Quito was following a "South-to-South" policy, "which includes supporting the Iranian nation and government."
"As we announced at Tehran's nuclear disarmament and non-proliferation conference, we support Iran's right to seek a peaceful nuclear technology," the diplomat told Mehr News Agency on Saturdays.
He added that certain international organizations and bodies, such as the United Nations were following the domineering policies of the United States and its allies in acting against Iran.
Alvarez stressed that confronting these organs was an integral part of the Bolivarian Alliance for the Peoples of Our America's (ALBA) mission.
The remarks came three days after the Latin American trade alliance, ALBA, issued a declaration in Tehran warning the US and Israel that fueling the nuclear conflict with Iran could destabilize the entire Middle East.
"We ratify the support of our governments to the sovereign right of the Islamic Republic of Iran, to generate atomic energy and use it with peaceful aims, the right of all nations laid down in the NPT (Nuclear Non-Proliferation Treaty)," the declaration issued on Wednesday added.
The eight-member non-aligned trade group includes Ecuador and Nicaragua. Tehran has been granted observer status by the group's founder Venezuelan President Hugo Chavez.