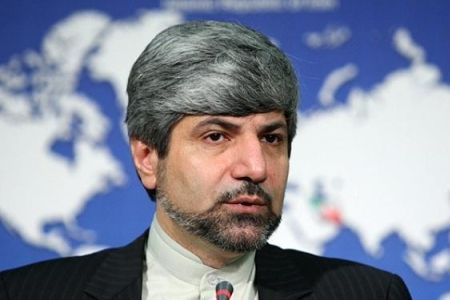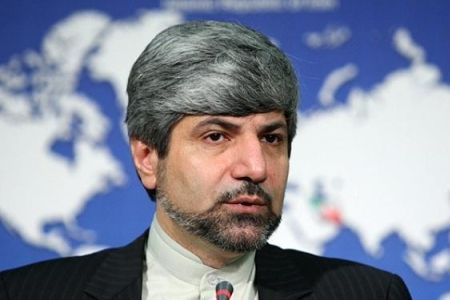 In the wake of the recent tension in ties between Iran and Britain, Iran's Foreign Ministry Spokesman Ramin Mehmanparast says the US and its Western allies are suffering major political dilemmas.
Western powers are pursuing scenarios to incite Iranophobia with the objective of averting pressure exerted by regional nations and the consequences of Islamic Awakening, Mehmanparast told reporters on Tuesday.
The wave of Islamic Awakening is exerting mounting pressure on Western powers in the Middle East and North Africa. They were forced to leave the sensitive regions, he added.
They are making every move, including the Iranophobia scenario, to change issues, the spokesperson pointed out.
He emphasized that their Iranophobia policy is aimed at inspiring that Iran is not committed to international regulations, saying Iran remains committed to international law and regards protecting diplomats as among its promises.
Mehmanparast pointed to a recent student protest outside the UK embassy in Tehran and called on individuals irked by hostile measures of the British government against Iran to exercise patience.
Iran is a lawful country. The wise Iranian nation will not permit any country to violate its interests, he reiterated.
The spokesman stressed that any country which seeks to pose threats against Iran's interests will face a firm response through legal channels.
On November 29, hundreds of Iranian students from different universities entered the compound of the British embassy in Tehran and pulled down Britain's flag.
The protesters also staged another protest march outside a second British diplomatic compound in northern Tehran.
The gathering was held following the Majlis approval of a bill on November 27 to downgrade relations with Britain to the level of charge d'affaires and limit all economic and cultural collaboration with London to the minimum level. The bill was also affirmed by Iran's Guardian Council (GC) the following day.