Europe
West has no choice but to interact with Iran: Iranian Vice president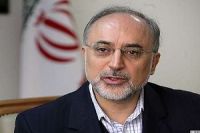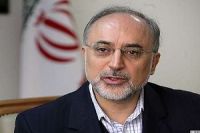 Iranian Vice-president and head of Iranˈs Atomic Energy Organization Ali Akbar Salehi said on Tuesday that Iran has a special status in the international scene with bright prospects, the Western governments have no option except for interaction.
According to IRNA, He made the remarks in inaugural ceremony of the first national system of multipurpose Gamma radiation in Bonab, East Azarbaijan province.
Salehi said that working out the project in Bonab indicates national resolve and Jihadi management of the young scientists.
The vice-president made clear that that Iran has attained great and honorable achievements over the past 35 years since the victory of the Islamic Revolution.
He disclosed propaganda campaign of the western governments against the Islamic Republic of Iran, noting that pressures mounted on Iran by enemies are not due to nuclear program.
Salehi said that Iranˈs influence has become so widespread that they admit that Iran is the sole country that possesses the key and initiatives to resolving the Middle East crisis.
He noted the agency under his administration is working on application of nuclear energy for healthcare services and modernization of agriculture.
The agency also works to help privatization of nuclear industry, he said, adding that certain nuclear-related activities will be ceded to private sector in the coming years.
Salehi said that the western governments are ware of Iranˈs power in the domain of science and technology.