Iran
West must adopt 'rhetoric of respect' in nuclear talks with Iran: Rouhani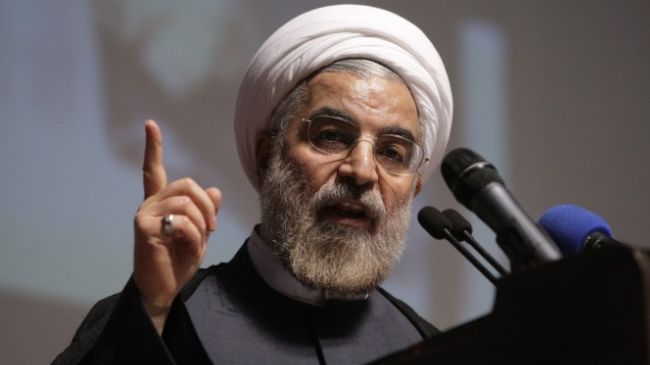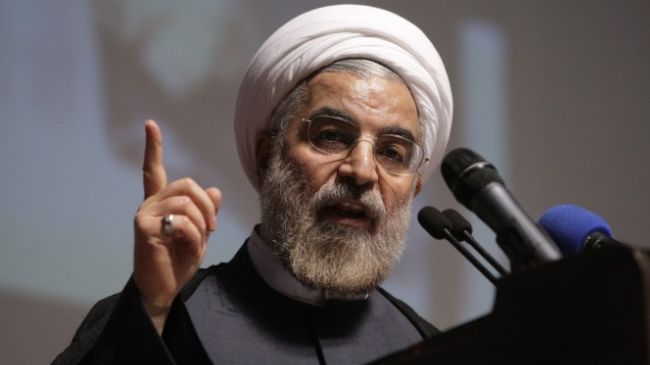 Iran's President Hassan Rouhani says no progress can be made in the negotiations over Iran's nuclear energy program unless the West reciprocates Iran's "rhetoric of respect."
Rouhani said on Tuesday that the West must realize that "the rhetoric of the Iranian administration is one of prudence and the rhetoric of the nation is also one of civility accompanied by resistance and perseverance; and if their (the Westerners') language is not one of respect as well, no progress will be made."
"The West must understand that it will not achieve the least success through sanctions and pressure against the Iranian nation."
"If the West uses the language of logic, reason and mutual interests on an equal footing, the Iranian administration is also ready to respond in the language of wisdom, prudence and logic," Rouhani said.
Rouhani further described as "expedient" his recent measure to task the Foreign Ministry with conducting nuclear talks with the P5+1 group of world powers (the five permanent members of the UN Security Council plus Germany). The talks were previously conducted by Iran's Supreme National Security Council (SNSC).
"We hope that we would be able to take successful steps in these talks too," he said, adding, "The first negotiations regarding this issue (Iran's nuclear energy program) may be held in the coming weeks in New York and the subsequent talks will continue at a venue that will be determined for the talks with the P5+1."
Rouhani is scheduled to head a delegation to New York later this month to take part in the 68th session of the United Nations' General Assembly.
Iranian Foreign Minister Mohammad Javad Zarif and EU foreign policy chief Catherine Ashton, who also represents the P5+1, have agreed to meet on the sidelines of a UN General Assembly session to discuss the resumption of negotiations over Iran's civilian nuclear work.
Iran and the P5+1 have held several rounds of talks on a range of issues, with the main focus being on Iran's nuclear energy program.
The two sides wrapped up their latest round of negotiations on April 6 in the Kazakh city of Almaty. An earlier round had been held in Almaty on February 26-27.
The United States, Israel and some of their allies falsely claim that Iran is pursuing non-civilian objectives in its nuclear energy program, with the US and the European Union using the unfounded allegation as a pretext to impose illegal sanctions on Iran.
Tehran strongly rejects the claim against its nuclear energy program, maintaining that as a committed signatory to the Non-Proliferation Treaty (NPT) and a member of the International Atomic Energy Agency (IAEA), it has the right to use nuclear technology for peaceful purposes.