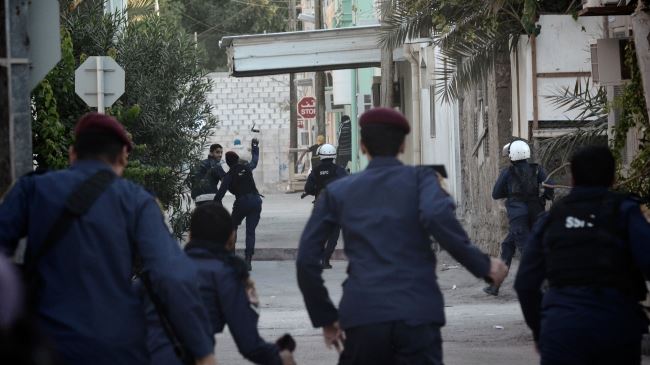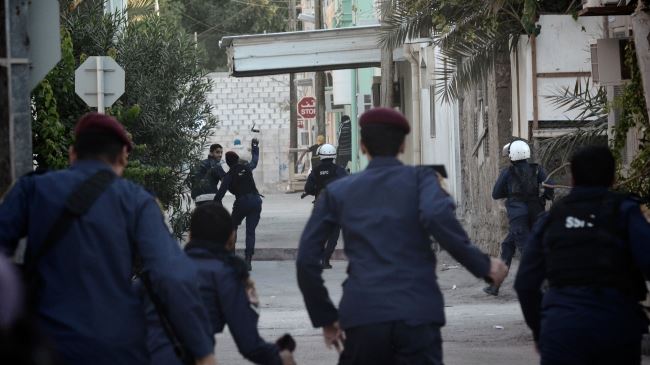 The Western powers are giving the go-ahead for rights violations by the Bahraini regime in the Persian Gulf island, a human rights activist tells Press TV.
In an interview with Press TV on Sunday, Nabeel Rajab, who was recently freed from jail, said despite Bahrain's dire human rights record, the Western governments, especially the US and the UK, support the ruling Al Khalifa family.
The dictatorship in Bahrain can buy silence from many countries because of the influence of money and arms sales, Rajab added.
"As you know, the Bahraini government does not respect people, not only their people but does not respect anybody and that is because they know they have the green light from some Western power they can do anything they want and nobody is going to criticize them from their friends, allies like the United Kingdom and United States," he said.
The activist also raised concerns over the involvement of foreign troops in Manama's heavy-handed clampdown on anti-regime protesters in Bahrain, saying Saudi tanks are being sent to the Persian Gulf country to prevent a revolution calling for democracy, justice and human rights.
"We ask the Bahrain government to stop bringing thousands and tens of thousands of mercenaries from the outside to kill our own people, to demolish our own mosques," he added.
Thousands of anti-regime protesters have held numerous demonstrations in the streets of Bahrain since early 2011, calling for the Al Khalifa royal family to relinquish power.
On March 14, 2011, troops from Saudi Arabia and the United Arab Emirates invaded the country to assist the Bahraini government in its deadly crackdown on peaceful protesters.
According to local sources, scores of people have been killed and hundreds arrested. Human rights groups have expressed concern over the treatment of the Bahraini activists in prisons and the atrocities committed by authorities and security forces in the government crackdown.