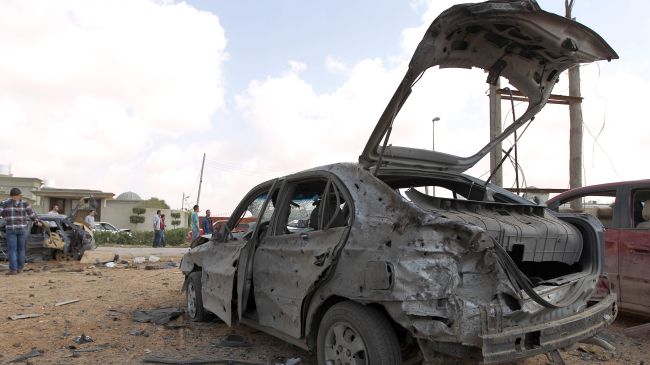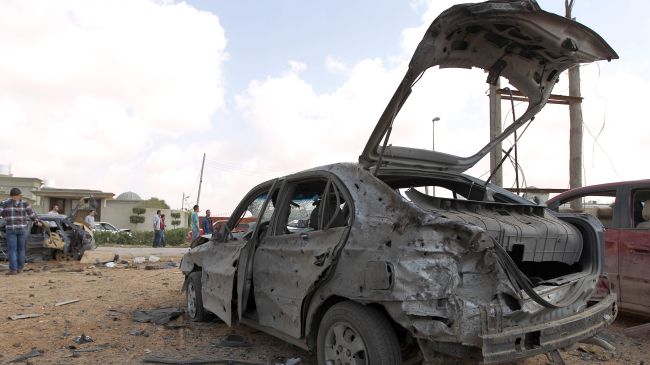 The ongoing unrest in Libya is part of a wider plan by the Western governments to destabilize the entire African continent, an analyst tells Press TV.
Jahi Issa was referring to a deadly offensive launched by a retired army general against militants in Libya's eastern city of Benghazi.
"It seems to me there's an intention by the West to destabilize all of Africa. I think this is an issue that maybe the African Union needs to take up," he said in an interview with Press TV.
Issa described Libya as a "failed state", laying the blame on NATO for having caused the status quo.
"Libya is a failed state and the primary cause is because of a war against [former Libyan ruler Muammar] Gaddafi in the country of Libya that wasn't well thought of and probably should have never happened," he said.
"Europe is now having a major problem because they're going to have to suffer with this failed state because it's going to impact the entire North Africa region," he added.
Issa said the Western governments are trying to install "another terrorist who's claiming that he is going to do a coup d'état" in Libya.
In a joint statement released on Saturday, the Libyan army, government and parliament warned that the Friday raid by the so-called National Army led by Khalifa Haftar is considered "an action outside state legitimacy and a coup d'état."
On Friday, Haftar's loyalists known as the National Army, used air forces against the militants holed up in the region.
Since then, at least 80 people have been killed and 140 injured in violent conflicts.
Since the 2011 revolution that led to the ouster Gaddafi, Benghazi has been the scene of numerous attacks and political assassinations amidst a growing power struggle among several militias who fought against Gaddafi during the uprising.
The former rebels refuse to lay down their arms despite efforts by the central government to impose law and order.