Iran
West threats may put JCPOA in jeopardy: Iran's nuclear chief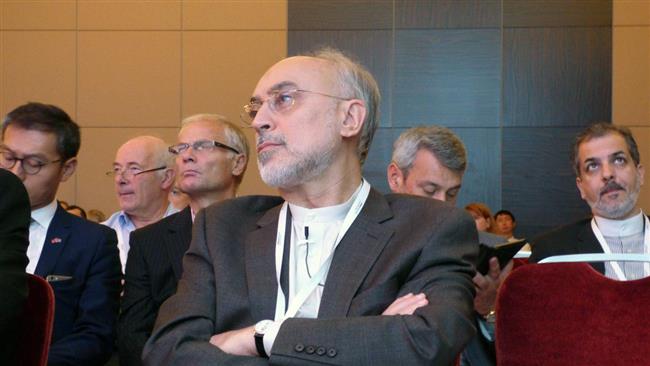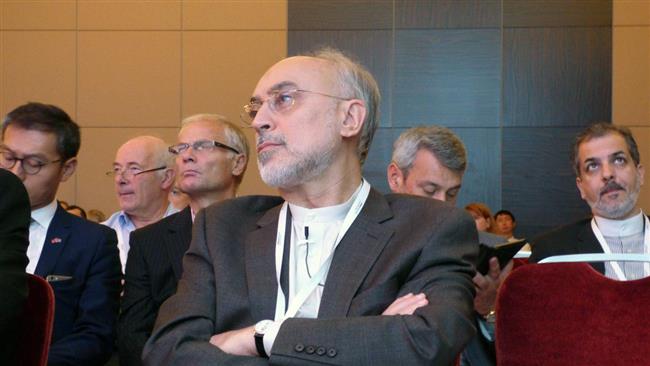 The top Iranian nuclear official says the West is still failing to honor its commitments under last year's nuclear agreement between Tehran and six world powers, warning that the violations could throw the deal into jeopardy.   
The head of the Atomic Energy Organization of Iran (AEOI), Ali Akbar Salehi, issued the warning in an interview with the British daily The Guardian published on Friday.
Salehi cautioned that the nuclear accord, called the Joint Comprehensive Plan of Action (JCPOA), may face harder times in the light of the US presidential campaign.
"There are hints to do away [with] or to rewrite the deal, and on the other hand, to unilaterally impose excessive oversighting and overcompliance to the point of Iran's discouragement and ultimate submission," he said.
"Our supreme leader [Ayatollah Seyyed Ali Khamenei] once stated: 'The Islamic republic will not primarily breach the deal,' but at the same time, I do not overrule the threats that may endanger the deal," he added.
Elsewhere in his comments, the Iranian nuclear chief stressed that while Iran has fully met its obligations under the nuclear deal, the West is failing to keep its promises, notably regarding the the removing of sanctions, normalizing banking transactions, boosting trade and reinforcing economic ties.
"As has been stated by the International Atomic Energy Agency (IAEA), Iran has remained committed to its commitments," Salehi said. "While the other side … has not really delivered on the promises."
The nuclear agreement is in the interest of both the Islamic Republic and the West and it would be a pity if it is derailed, he further pointed out, adding that the two sides must abide by their commitments if the accord is to remain intact.
The JCPOA was inked between Tehran and the P5+1 group of world powers, namely Russia, China, France, Britain, the US and Germany on July 14, 2015.
The deal, which took effect in January, ended decades of economic sanctions against Iran in exchange for restrictions on its nuclear program.
However, Iran says that the promised economic benefits have yet to materialize, and that it still does not have access to global financial markets.