Syria
West under Zionist regime's influence on Syria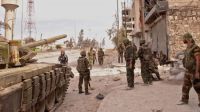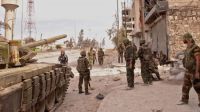 A senior Iranian lawmaker says the US and its Western allies oppose a diplomatic solution to the unrest in Syria because they are "under the influence" of the Zionist regime.
According to Press TV, Seyyed Hossein Naqavi-Hosseini, the spokesman for Iran's Majlis National Security and Foreign Policy Committee, said on Sunday "Western countries, the US in particular, do not seek a political solution in Syria because they are under the influence of the Zionists."
The Iranian lawmaker added the Westerners "do not want the Syrian unrest to be settled through diplomatic channels and without the killings and massacre of people, particularly women and children."
Naqavi-Hosseini said, "Providing for the interests of Zionist regime and preventing the establishment of peace and stability in Syria" are the main reasons behind the West's opposition to Iran's six-point peace plan aimed at solving the Syrian crisis.
On December 16, Iran unveiled the details of its six-point plan. The proposal calls for an immediate end to all armed violence in the Arab country.
The plan also calls for sending humanitarian aid to Syrians following the end of all conflicts, lifting all economic sanctions imposed against the country, and facilitating the return of displaced Syrians to their homes.