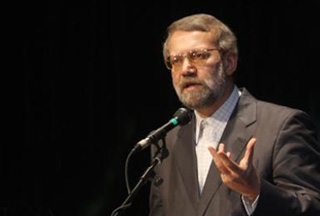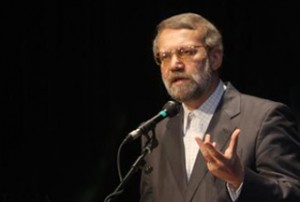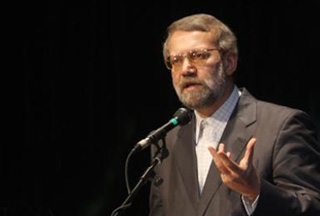 Iranian Parliament Speaker Ali Larijani has said the West is trying to force Iran to give in to the pressure over its nuclear program.
On Thursday, Larijani said the West is telling Iran that it must acquire nuclear fuel for the Tehran research reactor in the way the West wants.
"The Westerners say, 'You have a reactor in Tehran and its fuel should be supplied by us, and you should acquire fuel in the way we want, and give us your enriched uranium as well,'" Iran's former chief nuclear negotiator stated.
He added that the major powers are insisting on their own nuclear proposal while threatening Iran with tougher sanctions if Tehran chooses another way to acquire the fuel for its research reactor.
The US has been leading the efforts to compel Iran to accept a deal that calls for Tehran to send most of its low-enriched uranium abroad for further processing for the research reactor, which runs on 20 percent-enriched uranium and produces medical radioisotopes for cancer patients.
Iran has called for "concrete" guarantees that the fuel would eventually be delivered, but Tehran's proposal has been rejected by the West, and particularly by the US, which is insisting that Iran accept the International Atomic Energy Agency's proposal.
Buying fuel from the international market as an alternative source was not mentioned in the initial IAEA proposal.
Larijani also described US officials' recent comments on Iran as outrageous.
He was referring to the remarks of US Secretary of State Hillary Clinton, who claimed on Monday that Iran is moving toward a "military dictatorship."