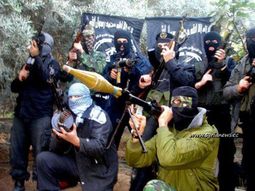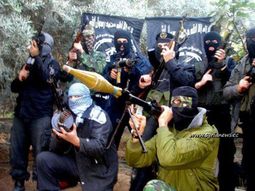 A report said that European intelligence agencies have visited Damascus to re-engage with the Syrian government and seek co-operation in combating al-Qaeda-linked extremists.
The report, published by The Telegraph on Wednesday, echoed remarks by Syrian deputy foreign minister, Fayssal al-Miqdad who said that the West has started to Open Security Contacts with Syria.
The paper said that these contacts were led by a retired MI6 officer, adding that intelligence operatives are said to have met President Bashar al-Assad's security adviser, Ali Mamlouk, despite the fact that he is on a European sanctions blacklist.
In an interview with BBC, Miqdad said countries which had broken off relations with Syria were now looking to return, and that intelligence officials wanted to hold talks on fighting the extremist threat.
Asked whether Britain was among the countries involved, the British daily quoted him as saying: "I will not specify but many of them have visited Damascus, yes."
The Telegraph cited a report a Wall Street Journal report as saying that a retired MI6 official visited Damascus last summer, and was followed by officials from France, Germany and Syria later in the year. The Americans have yet to take part.
The US secretary of state, John Kerry, said he was unaware of such contacts, according to the daily. "I don't know anything about that," he said. "Certainly not under my auspices."
The Foreign Office and the French defense ministry both refused to comment, The Telegraph added, noting that the French foreign minister, Laurent Fabius, said he had "the same position" as Kerry.
"The reports, however, which match others in European media, will confirm fears regularly expressed by the opposition that America, Britain and other European states are now working on the principle that the regime will stay in power for the immediate future," the report said.