Bahrain
Western-backed brutal Bahraini regime forces police attack anti-election protesters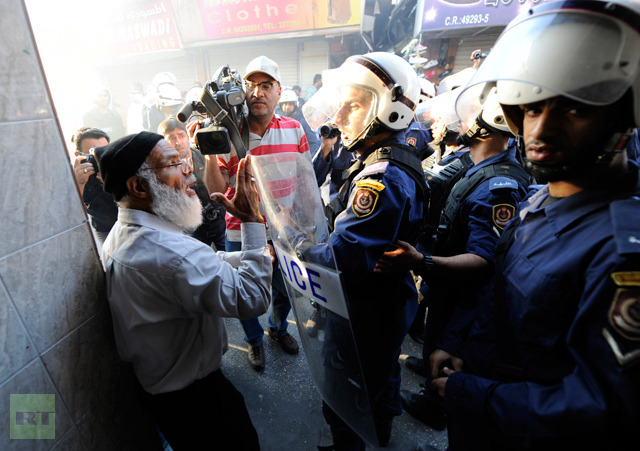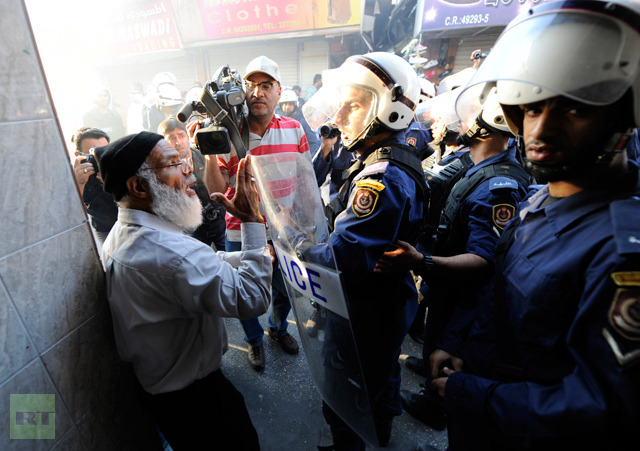 Fresh clashes have reportedly broken out between Bahraini regime forces and the demonstrators who were out to show their dissatisfaction with the parliamentary elections recently held in the kingdom.
According to reports, riot police fired teargas to disperse the outraged protesters in different regions across the Persian Gulf state, including Sitra, Sanabis, Daih and Ma'ameer.
The Bahrain Center for Human Rights (BCHR) said more than 50 people had been detained during the elections, with some of them being tortured behind bars.
On November 29, the Manama regime held a runoff parliamentary vote amid a widespread boycott by main opposition groups, including the al-Wefaq National Islamic Society.
Bahrain's government resigned at the beginning of the new legislative term after announcing the results of the runoff elections on Monday.
The Saturday runoff vote came a week after the first-round vote had only determined the fate of six seats of the 40-seat lower house of parliament. Voters went to the polls to decide about the remaining 34 seats.
While the official electoral commission put voter turnout in the first round at 51.5 percent, al-Wefaq decried the elections as a "farce" and said only 30 percent of eligible voters had participated in the vote.
Al-Wefaq also issued a statement on the runoff elections, putting the turnout at less than 30 percent.
The Shia group also said the majority of the Bahraini people would continue their long struggle for justice and democracy until their legitimate demands are met.
Bahraini protesters have held numerous demonstrations since mid-February 2011, calling for the royal family to give up power.