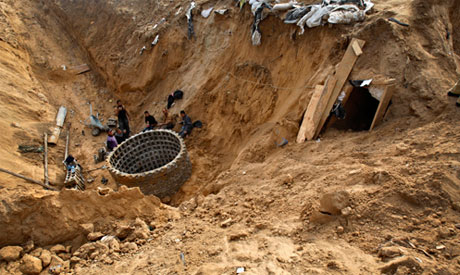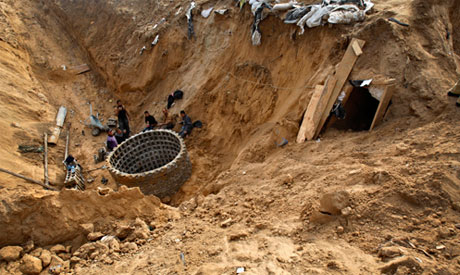 Egypt has demolished 1,370 underground tunnels between the country and the besieged Gaza Strip, the Egyptian military says.
The army in its Wednesday statement did not say when the tunnels were demolished.
The tunnels, under the border town of Rafah, are the only lifeline for Palestinians living under the Israeli siege.
Palestinians use the underground tunnels to transfer essential supplies, including food and fuel into Gaza, which has been blockaded by Israel since 2007.
Ties between Egypt and the Palestinian movement of Hamas, which rules Gaza, soured after the ouster of former Egyptian president, Mohammed Morsi, last year. Morsi belongs to the Muslim Brotherhood, with which Hamas is affiliated.
On March 4, an Egyptian court ruled to ban Hamas from operating in Egypt and seize its assets there.