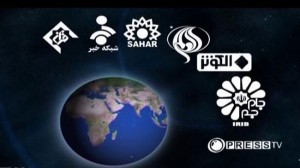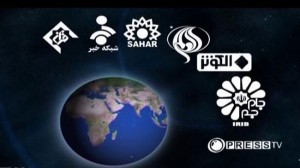 A political analyst says the United States and the European countries attack Iranian media because they cannot tolerate the truth being revealed to the people of the world, Press TV reports.
"When Press TV covers the 99-percent protests in New York and in other places…the Americans and the capitalists, the materialists, do not like to see such cover and they do not like to see others' opinions in terms of these issues," Mohsen Saleh said in an interview with Press TV on Friday.
In another blow to the freedom of speech, Spain's satellite provider Hispasat took Press TV and Hispan TV off the air on Friday.
Hispasat is partly owned by Eutelsat, whose French-Israeli CEO is blamed for the recent wave of attacks on Iranian media in Europe.
"I guess that contradicts the basic law of…freedom of speech of any party or any people from all over the world. That is why…the Iranian channels could sue the Americans and the Europeans even according to their law," Saleh noted.
He further pointed out that the Western countries cannot tolerate other people's viewpoints and that they "abhor" others for even expressing "their minds and their ideas and their issues."
"I guess the Europeans and the Americans will finally find themselves really isolated from the whole world," Saleh said.
"It is about time for people from all over the world to stand up and talk to the Americans and the Europeans and take also an exchangeable measure against the Europeans and the American channels."