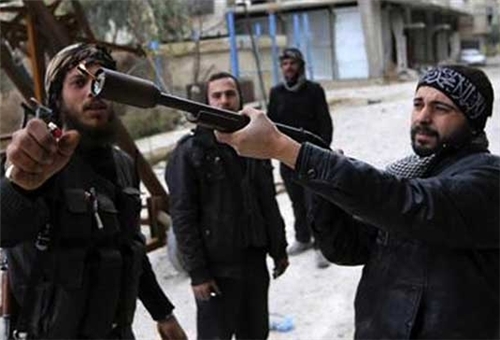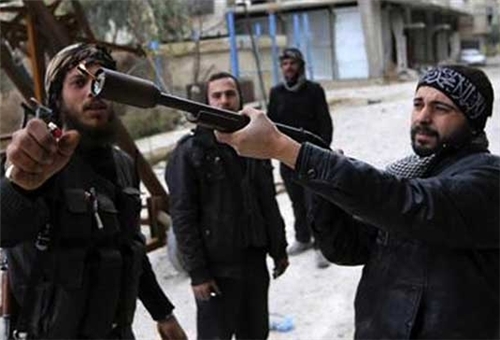 Tribal groups and the so-called Awakening Councils have formed tens of armed groups in the Western parts of Iraq to help the security forces in their fight against the terrorist Al-Qaeda organization, media reports said.
Members of the Awakening Councils and tribes in Western Iraq have set up 30 armed groups each comprising 18 men to help the Iraqi security forces in the fight against the Al-Qaeda and block penetration of the terrorist groups across the border from Syria, the Panorama Al-Sharq Al-Awsat website reported.
"Repeated terrorist attacks by the Al-Qaeda and its members' efforts to control the border regions with Syria to create a strategic platform for launching attacks on the regional countries has made us pay more attention to this region and boost the morale of the (Iraqi) citizens to fight them," Head of Iraq's Awakening Councils Conference Ahmad Abu Risheh said.
He underlined that the militia will all together have 540 armed men for the battle against the Al-Qaeda.
The Awakening Councils, a coalition of Sunni armed groups that was established in late 2005 and 2006 to fight Al-Qaeda in Iraq, was a key development for Iraq's security.
The Awakening Councils went on to set up checkpoints and patrols in a number of cities and towns, a ground-level presence that many analysts credit with helping to improve security. Beginning in 2008, US forces began adding a new line of data to their reports – "nearest Awakening Councils checkpoint" – an indication of how widespread their presence was.
And an increasing number of reports in 2007 and 2008 describe assassination attempts by the Iraqi Al-Qaeda against the Awakening Councils which indicated how threatening their presence was for the Al-Qaeda.
But while the leaked documents demonstrate the important role the Awakening Councils played in improving Iraqi security, they also reveal the unpredictable results that come when the US meddles with complicated local power structures.