Syria
Western officials complicit in terrorist crimes against civilians: Syria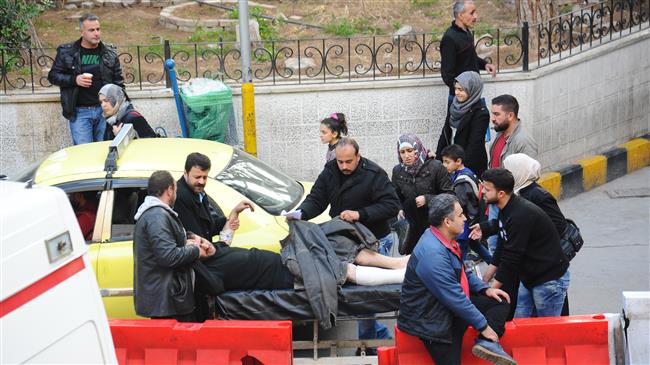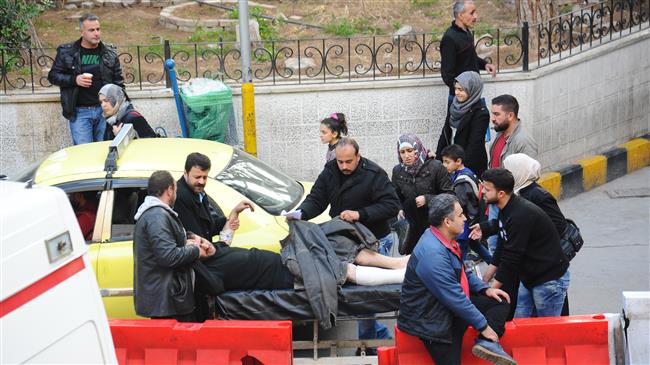 In a letter of complaint to the UN, Syria draws attention to a sharp rise in deadly terror attacks against civilians in Damascus and its suburbs, calling on the world body to take proper measures against the countries that support and fund the terrorists.
The Syrian Foreign and Expatriates Ministry sent the letter to the UN chief and the Security Council chairman on Tuesday, hours after the terrorist groups stationed in the Eastern Ghouta region targeted the capital and its countryside with lethal shells, killing and injuring dozens of people, the official SANA news agency reported.
The letter condemned the attack as "a continuation of the crimes committed on daily basis by these terrorists against the citizens in Damascus," saying they have fired more than 1,500 shells in the past seven weeks and left hundreds dead and wounded.
The ministry further accused some Western officials of directly supporting the terrorists and encouraging them to carry out attacks without fear of being held accountable.
"These officials are complicit in the terrorists' crimes against innocent civilians in Damascus and its countryside, as they are denying the Syrian state's right to defend its citizens, fight terrorism, and confront those who fund and arm terrorists," it said.
The terrorists have been slaughtering civilians over the past seven years "upon instructions from their masters" in the capitals of Western and Persian Gulf states, the letter read.
The Syrian capital has seen a spike in terrorist attacks in recent weeks from nearby regions held by the foreign-backed militants operating against the Damascus government.
The increased attacks come as government forces have intensified their counterterrorism campaign to liberate those areas.
Elsewhere in its letter, the Syrian Foreign Ministry ensured that the terrorist attacks would not dissuade the government from fighting the terrorists and working to restore security to the country.
It also demanded "an immediate and stern condemnation" of the terrorist attacks by the UN, urging the Security Council to shoulder its responsibility and take action against the regimes that support and fund terrorism.
Terrorists and their supporters keep up using citizens in Eastern Ghouta and other regions as human shields, it added.
Separately, UN Secretary General Antonio Guterres voiced alarm at the situation in Eastern Ghouta and called on all sides to the conflict uphold the basic principles of humanitarian law.
"The secretary-general is deeply alarmed by the escalating situation in Eastern Ghouta and its devastating impact on civilians," said UN spokesman Stephane Dujarric.
The developments come as the so-called Syrian Observatory for Human Rights claimed that at least 106 civilians had been killed in Eastern Ghouta on Tuesday in  the government's counter-terrorism airstrikes.
The reports by the anti-government group are mainly based on militant and opposition sources.