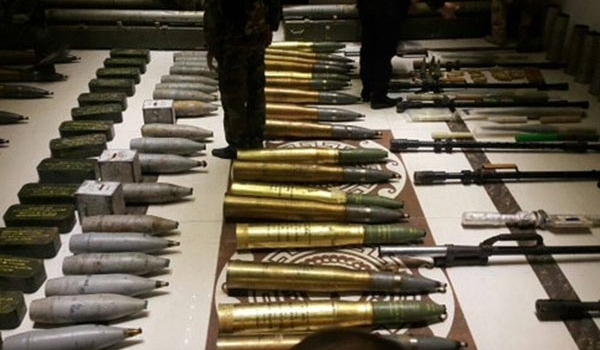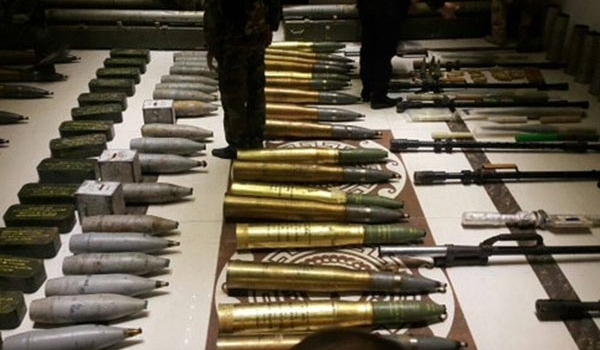 The Russian Center for Reconciliation in Syria reported that the ISIL and al-Nusra Front (also known as Fatah al-Sham Front or the Levant Liberation Board) terrorist groups receive a major part of their financial resources and arms and ammunition in Syria from the western states.
The Arabic website of Sputnik news agency quoted the center as reporting that there is a strong body of evidence proving that the ISIL and al-Nusra used West-made weapons and received them via Israel and Ukraine.
Also, Vladimir Evseev, the head of the Department of Eurasian Integration and Development of the Shanghai Cooperation Organization (SCO), said that Saudi Arabia has sent the US-made anti-tank TOW missiles for the terrorists in Syria.
Meantime, Russian Vismaya Gazzetta daily reported that the Kuwaiti interior ministry has disclosed that importers of weapons to Syria, buy the arms and ammunitions in Ukraine and then transfer them to the ISIL-held areas through Turkey.
It also reported that Bulgaria is one of the biggest resources for terrorists to supply arms, adding that the Bulgarian journalists have discovered a ship under the Danish flag named 'Marian Danika' which was loaded with arms and instruments to carry weapons for the ISIL and al-Nusra terrorists.
In a relevant development in March, the Syrian army troops discovered several ISIL hideouts stashed with a large volume of US-manufactured weapons and ammunition in the Northern province of Aleppo.
Sputnik quoted a military source as saying that the army has discovered three hideouts of ISIL in Aleppo province used by the terrorist group as arms depot and temporary jails for women, adding that a large volume of US-made arms and munitions have been found in the hideouts.
Also one of the jailed women in the hideouts said that ISIL killed a number of female prisoners who had rejected the terrorists' various demands.
In the meantime, Commander of Russia's International Mine Action Center Ivan Gromov disclosed in late December that a large volume of weapons, manufactured in the US, Germany and Bulgaria, were discovered as Russian sappers were on a mine clearance mission in Eastern Aleppo.
"Ammunition and large-caliber arms together with rockets for Grad multiple launch systems have been found there. The shells have been produced in Germany, the United States and Bulgaria," Gromov said.
The Russian combat engineers also found 122mm mortar shells, rockets for multiple launch rocket systems, hand grenades, grenade launchers and howitzer projectiles in one of the militants' headquarters, the commander said, adding that the ammunition discovered there were in such a large quantity that they would be enough for a battalion.