Europe
'West's news sanctions on Russia have nothing to do with issue of Ukraine'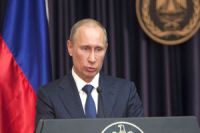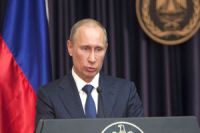 The Russian President, Vladimir Putin, by terming the West's sanctions on Russia as unacceptable, said the fresh sanctions imposed by the US and European Union against Russia have nothing to do with the issue of Ukraine.
According to IRIB World Service, citing IRNA, in a press conference in Minsk, Belarus, on Tuesday, Putin said explaining what the new package of West's sanctions on Russia depends on, is a difficult task.
Putin added that these sanctions have nothing to do with events in Ukraine.
The Russian president went on to add that we consider the first package of anti-Russian sanctions illegal, and they deal a blow against the relations of Russia, the US, and European Union.