Europe
West's sanctions on Iran 'self-punishment,' says envoy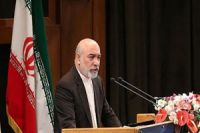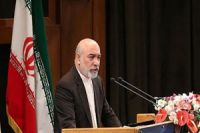 Iranian ambassador to Ireland Javad Kachoueian has described the West's imposition of sanctions against Iran as an act of "self-punishment."
According to the reports, the sanctions against Iran are a form of "self-punishment" by the West, the envoy said in an interview with the Irish Times published on Wednesday.
Kachoueian said that the West, as a result of the sanctions, deprived itself of the opportunity to boost economic and trade ties with Iran and lost its place to China.
"Now we have €40 billion in trade with China, and that is due to increase to €100 billion. The impact of sanctions was that the EU gave up its place as Iran's leading trade partner to China," he said.
Commenting on Iran's atomic energy program, the envoy said that the West's hype about Tehran's nuclear activities is merely aimed at undermining the country's independence.
"It's not about nuclear weapons," he said, adding "I am sure they know that all our nuclear activities are peaceful. But they put pressure on Iran, not because of our nuclear activities, but because of our independent foreign policy."