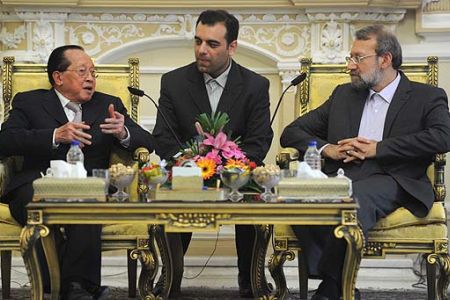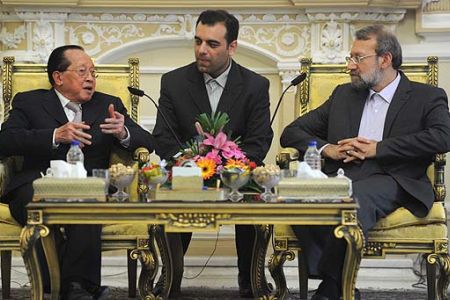 As Iran has voiced readiness for technical talks on nuclear fuel swap, the Iranian Parliament (Majlis) Speaker has slammed the West's approach to the proposal.
"Such attitudes will lead to lack of confidence," Ali Larijani said in a meeting with Cambodian Foreign Minister Hor Namhong in the Iranian capital, Tehran, on Wednesday.
The West accuses Iran of pursuing military ends through its enrichment program — a charge Tehran has repeatedly denied.
In a bid to allay international concerns, Iran, Turkey, and Brazil signed a nuclear fuel swap declaration on May 17 based on which Tehran agreed to exchange 1,200 kg of its low-enriched uranium with nuclear fuel on Turkish soil.
The West cold-shouldered the declaration and the UN Security Council imposed a fourth round of sanctions against Iran on June 9, targeting the country's financial and energy sectors.
The US has also imposed unilateral sanctions against Iran and has called on other countries to follow suit. The European Union, Australia and Canada have imposed unilateral sanctions against Iran.
Larijani said the Islamic Republic considers nuclear weapons as harmful to international peace, security and stability.
"Iran's peaceful nuclear program is based on international regulations," Larijani said.